What Is Maximum Medical Improvement?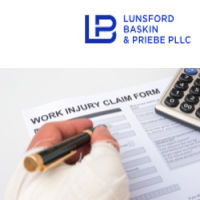 Maximum Medical Improvement, also known as MMI, is a term generally used regarding workers' compensation cases. When you are injured on the job, you have a right to file for workers' compensation benefits which can help cover the cost of medical expenses and missed wages. However, the type of wage replacement benefits you receive and how long you receive them will depend on the extent of your injury and MMI.
For example, if you suffer from a workplace injury that leaves you entirely unable to work for a temporary period of time while you recover, you may be eligible for Temporary Total Disability benefits. These benefits will last until you have reached Maximum Medical Improvement—in other words—until your doctor believes you are fully healed from your injury and can return to work.
However, reaching MMI does not necessarily mean you no longer have pain or symptoms. The exact definition of MMI is the point at which the injured worker's condition has stabilized or plateaued, and they are not likely to improve any further. For some injuries, reaching MMI could mean that you are fully healed and have no further issues or symptoms. However, there are other injuries that could leave you permanently disabled. In this case, reaching MMI could mean the injury that has left you permanently disabled has stabilized, but you are not likely to get any better and will live the rest of your life with limited capabilities.
Understanding workers' compensation laws and regulations such as Maximum Medical Improvement can be confusing. If you have questions or concerns about your claim, contact a local Louisiana or Mississippi workers' compensation lawyer.
How is Maximum Medical Improvement Determined?
After you suffer an injury, your primary treating physician will likely be the one to determine when you have reached Maximum Medical Improvement. This is because they have primarily managed your treatment plan and have the best perspective on your health and wellbeing. In some situations, this could be a general practitioner, or it could be a specialist, depending on the type of injury you sustained and the treatments needed.
However, workers' compensation insurance companies have the right to request a Second Medical Opinion (SMO) from a doctor of their choosing or an Independent Medical Exam (IME) from a third doctor regarding your claim and MMI. The goal of determining MMI is to determine if a worker is fully healed and no longer needs benefits or if they perhaps need a different type of benefit if they are permanently disabled and unable to work.
How Maximum Medical Improvement Can Affect Your Workers' Compensation Claim
Unfortunately, insurers will often push for doctors to decide that the injured worker has reached MMI to avoid having to continue paying benefits, even if the worker needs more time to recover. For this reason, it is not uncommon for injured workers to have their benefits terminated when they are still going through the healing process.
In other situations, if the primary treating physician and the SMO or IME doctor disagree, the issue will be scheduled for a hearing to be presented in court before a workers' compensation judge. This process can take a long time and negatively impact your claim and benefits.
To avoid benefit terminations or delays, it is always best to work with a workers' compensation attorney from the moment you apply. Having an attorney on your side will ensure the process goes as smoothly as possible and can keep insurance companies from taking advantage and denying benefits.
Connect with an Experienced Mississippi or Louisiana Workers' Compensation Attorney
When you are being treated for a workplace injury, it can be confusing and frustrating to find that your benefits are being terminated due to MMI, especially if you are still suffering. Our team has years of experience helping injured workers like yourself and is dedicated to ensuring you get the benefits you deserve.
If you have questions or concerns about your case, contact the experienced Mississippi and Louisiana workers' compensation attorneys at Lunsford, Baskin, and Priebe, PLLC. After-hours visits are available.