Car Accidents At Work: Your Rights Under Workers' Comp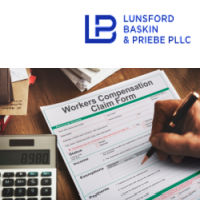 If you drive a vehicle for work, you may have questions about your rights regarding workers' compensation if an accident occurs. Generally, workers' compensation is a no-fault system that allows workers injured on the job to receive benefits for their medical expenses and loss of income. However, there can be concerns about whether or not an accident is considered work-related if the accident happens while driving for work off of company property.
Understandably, this situation can be confusing as there are various scenarios and circumstances that could occur and leave room for doubt. If you ever have any questions or concerns about your eligibility to receive workers' compensation, contact a local Mississippi or Louisiana attorney for help. They can review your case and offer you guidance to ensure you get the benefits you deserve.
Determining If a Car Accident Is Work-Related
When you are involved in a car accident while working, your case will be reviewed by the workers' compensation insurance carrier to determine if the accident was genuinely work-related. They will evaluate each claim on a case-by-case basis, looking into various factors to determine if your injuries can be determined as work-related.
Generally, most workers will be eligible for benefits if the accident occurred while they were acting within the scope of their employment. These acts include:
Driving from one work site to another
Making deliveries
Running errands specifically for your boss/employer or other work-related errands
Driving your employer or someone else as part of your job
Any other driving that you do while completing a work task or assignment that was asked of you
What If I Deviated From My Work Tasks While Driving?
If you deviate from your work tasks while driving, and the accident occurs while you deviated, you will likely not be covered by workers' compensation. Deviations can include:
Running personal errands
Driving while on a break
Driving while commuting to and from work (unless the employer already considers this as part of the job and pays you for it)
What If I Was Driving My Personal Car For Work?
Whether you are driving a company vehicle or your personal car, you should still be eligible to receive workers' compensation so long as you were driving while acting within the scope of your employment as specified above. If you are on the clock, getting paid, and actively performing a work-related task or assignment, you should still receive benefits even if you drive your own vehicle.
What Will Be Covered By Workers' Compensation If I Am Involved in a Work-Related Car Accident?
Workers' compensation only covers medical expenses and loss of wages. If you sustain other damages, such as car damage, you will not receive coverage for those through a workers' compensation claim. Workers' compensation case managers are very meticulous about asking questions to ensure they only give you the benefits you deserve for the cost of medical treatments and wages you miss out on while recovering.
If you need compensation for other damages, you will need to look into filing a personal injury claim against the driver who hit you and caused the accident. Damages covered by personal injury claims can include car damage, other personal property damage, pain and suffering, emotional distress, and more, in addition to medical expenses and loss of wages.
Connect with an Experienced Mississippi and Louisiana Workers' Compensation Attorney
Car accidents can be challenging enough as it is, let alone when it's work-related. It's understandable if you have questions or concerns about a car accident that occurred while on the job. It's important to understand your rights to ensure you get the benefits you deserve.
For a free consultation with an experienced workers' compensation lawyer in Mississippi or Louisiana, contact Lunsford, Baskin, and Priebe, PLLC. After-hours visits are available.