What Are Louisiana Indemnity Benefits?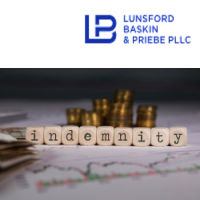 Being injured or becoming ill on the job can be scary for many workers who entirely rely on their income to survive. If you have to miss days and weeks, or even months of work while recovering, you might wonder how you will pay for your expenses. Luckily, there is something called indemnity benefits, which are provided through workers' compensation, that can help.
Louisiana indemnity benefits, also known as wage loss benefits, are provided to injured workers through their employer's workers' compensation insurance and can help cover the loss of income while the worker is recovering from their injury or illness. However, these benefits are only provided if the worker suffers from a work-related injury or illness. Furthermore, the benefits do not cover total lost wages but rather a portion based on the workers' average income. 
Understanding how indemnity benefits work precisely and how to apply for them can be confusing. This is why it's a good idea to work with an experienced Louisiana workers' compensation attorney. It's not uncommon for mistakes to be made when filing for indemnity benefits, resulting in a denied claim or reduced benefits. With an attorney assisting you, however, you can successfully file your claim and receive the full amount of benefits you deserve.  
What Indemnity Benefits Are Available in Louisiana?
When you file for workers' compensation in Louisiana, you can receive two types of benefits, medical benefits, and indemnity benefits. The medical benefits are a bit simpler to understand, as they essentially cover any medical expenses related to workplace injury or illness. The indemnity benefits, however, can be a bit more complicated.
Indemnity benefits can vary greatly depending on the injured worker's individual situation. The wage loss benefits a worker receives will depend on the extent of their injury, how long they are out of work, and the average weekly wage they were making before the workplace accident. 
To account for the various injuries a worker can sustain and the disability they suffer from as a result, Louisiana provides four different types of indemnity benefits:
How Much Money Do Louisiana Indemnity Benefits Provide? 
Beyond the type of injury or disability determining the benefits a worker can receive, how much they get will also depend on the average income or wages they were receiving before the workplace accident that caused them to become ill or injured. 
In Louisiana, you will receive weekly indemnity benefits that are calculated by taking ⅔ of your average weekly wages from the four weeks prior to the accident and injury occurring. Many states, however, often have a cap on how much a worker can receive. The limit in Louisiana is based on the average weekly wage for the state, which changes every year. Workers can receive up to that average amount for up to 520 weeks, depending on which type of disability benefit they are eligible for. 
How Long Can I Receive Indemnity Benefits?
While 520 weeks is the average limit, not all workers will be eligible to receive indemnity benefits for that long. Again, each situation is unique and will be thoroughly evaluated by the workers' compensation insurance company to determine how much a worker needs and for how long. 
One major factor in determining how long a worker will receive benefits is their recovery timeframe. In general, a worker is eligible to receive benefits until their doctor has given them the okay to return to work. However, this only applies if the worker was only temporarily disabled from their injury. 
Workers who are more permanently disabled may take years to recover or might never fully recover at all. In these cases, the injured worker could receive benefits for up to 10 years or indefinitely if they are eligible for PPD benefits. 
Common Indemnity Benefit Mistakes to Avoid
When filing for indemnity benefits, it is important to do so correctly the first time to avoid a denial or a delay of benefits. Generally, you want to report the incident to your employer as soon as possible, make sure the claim gets filed right away, and ensure that your wages are properly calculated. 
Failing to report the incident in a timely manner is one of the biggest mistakes you can make. There are statutes of limitations in most states that require claims to be filed in a certain amount of time in order for the worker to be eligible to recover benefits. In Louisiana, the time limit is 30 days. 
Improper wage calculations are also another mistake that can negatively affect your workers' compensation claim. To ensure you get the full amount you deserve, you will need to make sure that your income is being correctly reported. 
In most cases, working with a workers' compensation attorney from the start can ensure no mistakes are made. The sooner you get help and file your claim successfully, the sooner you can start receiving your benefits. 
An Experienced Louisiana Workers' Compensation Attorney Can Help
Filing for indemnity benefits can be challenging, but it is not impossible. While there are common mistakes that can easily be made, working with an attorney can ensure these mistakes are avoided. 
Our team of experienced workers' compensation attorneys is dedicated to helping our clients file their claims. With our help, you can rest assured you are in good hands and will get the full amount of benefits you deserve as quickly as possible. 
For help with a Louisiana workers' compensation claim, contact the workers' compensation lawyers at Lunsford, Baskin, & Priebe, PLLC for a free consultation- 504-788-2994.