The Most Common Maritime Injury That Is Caused at Work in Louisiana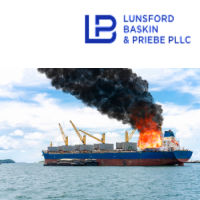 Many different professions pose hazards for the workers within their respective industries. Maritime workers in Louisiana are among these dangerous professions. Due to the nature of their profession, these workers employed on one of Louisiana's many inland ports and waterways are regularly exposed to working conditions that pose a serious risk to their health. 
When someone's negligence causes an accident that results in a Louisiana maritime worker's injury or death, the victims and their families have a right to financial compensation. In this blog, we discuss some of the most common injuries that maritime workers in Louisiana face, as well as the most common causes of these accidents.
Common Causes of Injuries
Of course, individuals who work on rivers, ports, or the high seas are always exposed to risk due to the nature of their profession. However, these risks are magnified when a business or individual acts negligently. Some of the most common causes of injury for maritime workers include:
Equipment Failure and Malfunction

Basket, Plank, and Rope Transfer Accidents

Fires and Explosions

Collisions

Dock and Pier Accidents

Falling Objects

Slips, Trips, and Falls

Falling Objects
None of these accidents should be taken lightly, as all of them can result in serious injury or even death. The expert attorneys at Lunsford, Baskin, & Priebe are here to help. We have the experience required to advocate for your case and help you receive the compensation you deserve after you or a loved one has been injured on the job.
The Most Common Maritime Injuries
Though there is good money to be made in the maritime industry, there are many dangers to be aware of. Many of these dangers can cause lifelong injuries that greatly impact the victim's quality of life. Some of the most common maritime injuries include:
Burns

Brain injuries

Spinal cord injuries

Amputations

Crush injuries

Chemical poisoning

Orthopedic injuries

Eye injuries

Acoustic trauma

Paralysis

Hearing loss
Cuts, lacerations, and puncture wounds

Certain types of cancer

Chemical or radiation exposure

Respiratory conditions
Get the Help You Need
If you or a loved one have sustained a maritime injury while at work, you mustn't delay in speaking to an attorney. The sooner you contact a workers' compensation lawyer, the sooner you can file a claim and start receiving compensation. The compensation you can expect from these cases includes:
Outstanding, current, and anticipated medical expenses

Emergency room costs

Physical rehabilitation expenses

Medication

Medical devices, such as wheelchairs and prosthetics

Lost wages
Permanent disabilities

Inability to earn an income

Pain & suffering

Mental anguish
If the injuries sustained were so severe that they resulted in the maritime worker's death, the families of the victims may be entitled to a wrongful death claim against the at-fault party.
Contact a Louisiana Workers' Comp Lawyer Today!
Workplace injuries can happen at any time and can put a heavy burden on you during a time when you need rest and recovery. You shouldn't have to worry about your finances while you recover from a workplace injury, so let us help you. We have the experience needed to fight these insurance companies in court, and we want you to receive the compensation you deserve.
For expert workers' compensation support in Louisiana, contact Lunsford, Baskin, and Priebe, PLLC. Our attorneys specialize in workers' compensation for maritime workers, and we have years of experience helping Louisianans receive the workers' compensation they deserved. Don't delay in speaking with an experienced attorney. Call our office at 504-788-2994, or schedule a free case evaluation by clicking here.