Injuries Caused By Defective Equipment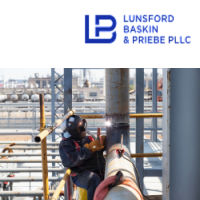 Many Louisiana jobs come with workplace hazards that can lead to employees suffering from serious injuries or illnesses. Jobs and work environments can become even more dangerous if employees use defective equipment. If you're injured on the job due to defective equipment, you may have different legal options for receiving compensation for medical bills and lost wages. In this blog, we discuss common types of faulty equipment, injuries workers could sustain, workers' compensation, and filing a personal injury lawsuit.
Common Types of Defective Equipment
Defective equipment poses a serious risk for all types of employees, but employees working in construction, manufacturing, and industrial jobs are especially vulnerable to suffering from life-changing injuries from working with faulty equipment. Common types of defective equipment include:
Industrial equipment: feeder belts, conveyors, and rotators
Office equipment: electronics, chairs, and desks
Hand tools: hammers, nail guns, and welding tools
Transportation equipment: cranes, hoists, and forklifts
Oil rig equipment: suction lines, hoses, and rotary tables
Construction equipment: power tools and scaffolds
Injuries Resulting From Faulty Equipment
Defective work equipment can lead to many different types of minor, serious, or even life-threatening workplace injuries. If you work with defective tools, you could sustain various injuries. For example, a nail gun that malfunctions or has faulty safety features can cause serious puncture wounds, and a faulty electronic tool, such as a welder, can lead to severe burns and electric shock injuries.
Defective equipment can be especially serious for construction workers and others who work with large transportation and construction equipment. Faulty cranes can lead to life-threatening collapses and construction accidents, and defective scaffolding can result in fall injuries. Injuries caused by faulty equipment are common in the construction industry, and construction work is the third leading industry for workplace fatalities.
Oil drillers are also highly susceptible to suffering from injuries caused by defective equipment. Drilling rigs are made up of many intricate parts, and if any of these parts fail, serious accidents can occur. Rigs can combust due to faulty equipment, and falling parts can injure workers.
Faulty forklifts are also highly dangerous for workers across many different industries. A forklift with defective safety features can cause severe crushing injuries.
Workers' Compensation from Faulty Equipment
If you suffer from an injury on the job, you should qualify for workers' compensation, a type of insurance that compensates employees for medical bills and ⅔ of lost wages, and this includes injuries you sustain from defective equipment. Workers' compensation is a no-fault system, so you don't need to prove that your employer or a third party was negligent in order to receive benefits for your injuries.
Workers' compensation also covers disability benefits in the event that your injury leaves you temporarily or permanently disabled. Types of workers' compensation disability benefits include temporary total disability, temporary partial disability, permanent total disability, and permanent partial disability. A partial disability refers to your injury partially hindering your ability to work, while total disability means that you can't work in any capacity because of your workplace injuries.
Unfortunately, not every type of worker qualifies for workers' compensation. Employees who are typically not protected by workers' compensation include freelance workers, independent contractors, domestic workers, temporary workers, undocumented employees, and agricultural workers.
Filing a Lawsuit
If you're ineligible to receive workers' compensation or you have a case involving negligence, you may wonder if you can file a personal injury claim. Workers' compensation protects employers from being sued by employees, but there are cases in which you still may be able to hold your employer accountable for wrongdoing.
If your employer engaged in gross negligence resulting in your injury, you can file a claim against them, but you need to be able to prove that the employer directly caused your injuries because of their negligence. For example, if your employer knowingly provided you with faulty equipment leading to your accident, that could be considered gross negligence.
It's incredibly difficult to receive additional damages from an employer when they're protected by workers' compensation insurance. You may be able to file an additional personal injury claim against the manufacturer of a faulty piece of equipment or another third party, such as a negligent employee. If a manufacturer equipped a product with defective parts or failed to assemble it properly, you may be able to prove a product liability claim.
Victims filing personal injury claims can receive benefits that are not covered by workers' compensation, including emotional trauma, pain and suffering, loss of enjoyment of life, and more.
If you file a personal injury claim against a third party or your employer, you'll also have to prove that you weren't responsible for your own injuries. If you handled a faulty piece of equipment but you also didn't work with proper caution, a manufacturer or employers' legal team may argue that the faulty equipment wasn't the main cause of your injuries, meaning you shouldn't receive damages.
Contact a Louisiana Workers' Compensation and Personal Injury Lawyer
If you're unsure whether or not you have a personal injury case against a manufacturer, employee, or employer, we encourage you to contact our office for a free case evaluation. We can answer any questions you may have regarding workers' compensation and personal injury claims.
Regardless of whether you file a personal injury claim, you should qualify for workers' compensation benefits for your workplace injury as long as you're technically an employee. If you're having difficulty receiving the workers' compensation benefits you deserve, call the attorneys at Lunsford, Baskin, & Priebe, PLLC. Our workers' compensation lawyers have helped numerous Louisiana residents receive the benefits they deserved. Call our New Orleans office today at 504-788-2994.