Top Five Construction Site Injuries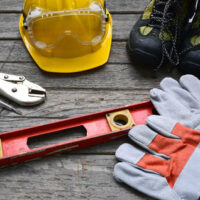 Year after year, construction sites are at or near the top of those "most dangerous jobs" list. In fact, over a fifth of all workplace deaths occur at construction sites.
Particularly in Mississippi, many construction workers have Limited English Proficiency. These individuals are experienced and hard-working, but through no fault of their own, their English is not particularly good. Employers should take special steps to ensure these workers fully understand all instructions, including safety instructions. But that's often not the case, which explains, at least in part, the high fatality rate.
The seriousness of construction site injuries is also behind the high death rate. As a result, a Jackson workers' compensation attorney can usually obtain substantial benefits for these victims. These benefits usually include money for lost wages and medical bills.
Additionally, construction site injuries often involve non-workers' compensation claims. Many construction companies do not have valid workers' compensation policies. Others lie on paperwork, so the insurance company refuses to cover the loss. In these situations, injured victims might be eligible for additional compensation for emotional distress and other noneconomic losses.
Scars and Burns
Large and small fires and explosions are quite common on construction sites. Most workers do not wear adequate safety equipment, so any size fire could cause serious injuries. Typical sources include dangerous chemicals, exposed wires, and leaking pipes. These injuries usually require treatment at specialty burn centers, and even after the victim recovers, some physical and emotional scars usually remain.
Head Injuries
Falls cause a number of head injuries. Hardhats only provide partial protection from these wounds. The neck and forehead are usually exposed. Additionally, the motion alone often causes a brain injury. When people fall and land hard, their brains slam against the inside of their skulls. Frequently, these victims do not receive proper treatment until advanced symptoms, such as headaches and personality changes, appear. At that point, these injuries are much more difficult to address.
Spine Injuries
Falls also often cause spine injuries. The medical bills alone often exceed $5 million in these catastrophic injury situations. Furthermore, spine injuries are almost always disabling, at least to a great extent. A "disability" means different things in different contexts. If the victim cannot work again, workers' compensation usually provides a lump-sum payment.
Broken Bones
Falls and falling heavy machinery, like construction cranes, frequently result in broken bones. Generally, these accidents crush bones instead of simply breaking them. As a result, doctors must often use metal pins or screws to set the bones. Later, these victims must endure many months of painful and expensive physical therapy. Workers' compensation insurance pays all these costs.
Hearing Loss
Overall, hearing loss is one of the leading job-related injuries. These injuries are especially common at noisy protection sites. Noise from jackhammers and other large power tools does not just affect the operators. Long term exposure also affects other onsite workers. Additionally, objects or debris which strikes a victim on the side of the head could cause permanent hearing loss. 
Rely on an Experienced Attorney
Construction sites are some of the most dangerous places in Mississippi. For a free consultation with an experienced workers' Jackson workers' compensation attorney, contact Lunsford, Baskin & Priebe, PLLC. We routinely handle matters in Louisiana and Mississippi.
Resource:
cdc.gov/niosh/construction/statistics.html
https://www.lunsfordbaskin.com/work-related-spine-injuries-a-closer-look/