Healthcare Workers and Workers Compensation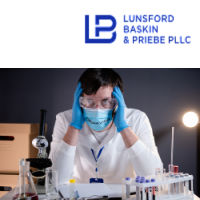 Mississippi healthcare workers face tremendous pressure on a daily basis, especially with the continuing COVID-19 pandemic. Healthcare workers are more likely to sustain workplace injuries and illnesses than other employees. The Occupational Safety and Health Administration (OSHA) stated that hospital workers are twice as likely to sustain an injury or illness while on the job than private-sector workers. In this blog, we discuss dangerous healthcare worker jobs, common types of workplace injuries, and workers' compensation.
Dangerous Healthcare Worker Jobs
Healthcare workers face many factors that contribute to injuries and illnesses. Many work in environments that involve sick patients who carry transmittable infections and diseases. Additionally, healthcare jobs are often fast-paced, creating a stressful work environment that can contribute to illnesses, such as high blood pressure. Healthcare workers also face the risk of injury from repetitive movements and violence. Some healthcare workers that are especially vulnerable to developing workplace injuries and illnesses include:
Medical assistants
Hospital orderlies
Nurses
Certified nursing assistants
Nursing home workers
Emergency medical technicians
Physical therapists
Types of Healthcare Worker Injuries
Healthcare workers can develop many different types of workplace injuries or illnesses. Some common types of healthcare work injury and illnesses include:
Repetitive motion injuries: Healthcare workers can sustain injuries from repeated motions that they perform daily, such as lifting patients. Repeated movements that require workers to overexert themselves can lead to musculoskeletal injuries. Healthcare workers who have an especially high risk for developing repetitive motion injuries include orderlies, nursing aides, and assistants.
Slip and fall accidents: Slip and fall accidents are incredibly common in the medical industry. Medical facilities require constant cleaning of surfaces to prevent the spread of infections, and hospital cleaning staff need to keep areas sanitary. Slip and fall accidents often result from wet floors from cleaning products. Additionally, areas may be slick from improperly cleaned spills.
Violence: Tragically, registered nurses are three times more likely to experience workplace violence than other workers. Healthcare workers are at high risk of being attacked in the workplace because of their patients. Healthcare workers often interact with injured criminals as well as patients with psychiatric disorders. Patients who are under the influence of drugs can also be hazardous to healthcare workers. Additionally, patients' friends and family members can harm healthcare workers. Workplace violence can cause both physical harm and emotional harm to healthcare professionals.
Lacerations and punctures: Healthcare facilities are full of sharp tools that are used to treat and inject patients. A puncture wound from a needle can also cause serious harm to healthcare workers. Medical professionals can contract bloodborne diseases, infections, and illnesses from sick patients.
Sprains and strains: Healthcare workers often suffer from strains and sprains because they have to perform physically exerting activities, including moving patients. They can develop chronic muscle strains from repetitive movements, and they can suffer from acute strains from overexerting their muscles on the job.
Back injuries: Many different healthcare workers have to lift patients or heavy objects on a daily basis. Repetitive lifting can lead to back muscle strains and herniated discs. Additionally, healthcare workers can suffer from spinal cord damage if they experience a slip and fall.
Workplace illnesses: Healthcare workers are frequently exposed to a variety of contagious illnesses from patients. Contracting an infection, virus, or disease may require extensive medical treatment.
Workers' Compensation for Healthcare Workers
If you suffer from a workplace injury or illness, you should qualify for workers' compensation. Workers' compensation awards you benefits to reimburse you for medical bills and rehabilitation associated with your workplace injury or illness. Additionally, workers' compensation pays for ⅔ of your wages if you're unable to work because of your condition. Workers' compensation is a no-fault system, so you are not required to prove that someone else was at fault in order to receive benefits, and you're still entitled to benefits even if you were partially or fully responsible for your injuries or illness.
Healthcare workers often suffer from injuries or illnesses due to another person's negligence, but it's important to note that you cannot sue your employer for a workplace injury or illness, meaning you cannot receive damages beyond workers' compensation if your hospital or facility was at fault. If another employee or a patient was at fault for your injury or illness, you can file a personal injury claim against them.
Contact a Mississippi Workers' Compensation Attorney
Although receiving workers' compensation benefits after developing a workplace injury or illness should be an easy process, employers and their insurance companies often make it challenging. Insurance companies may argue that your workplace injury or illness isn't serious, or they may try to argue that you developed your condition away from work.
If you're an injured or ill healthcare worker struggling to receive the workers' compensation you deserve, contact Lunsford, Baskin, and Priebe, PLLC. We've helped numerous Mississippi residents prove their workers' compensation claims, and we'll help you maximize the amount you'll receive.
Call our Jackson office today at 601-983-2667, or you can schedule a free case evaluation here.