How Common Are Maritime Worker Injuries?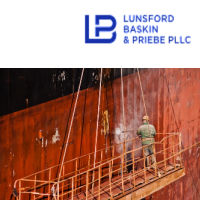 Marine transportation workers, also known as maritime workers, are vital to our economy. However, they often don't get as much attention as other transportation workers that ship goods and materials—such as commercial truck drivers—but maritime work is just as important. Unfortunately, marine transportation is often more dangerous and can result in severe injuries and fatalities.
According to the CDC, 87 deaths and 11,000 non-fatal injuries were reported among maritime workers from 2011-2017, which is nearly six times the rate of all workers in the United States. Fatality rates are high for this industry due to the extreme working conditions; even nonfatal injuries and illnesses are high and often result in severe injuries that leave workers permanently disabled.
While there are federal laws in place to protect maritime workers, Mississippi does not protect them through standard state workers' compensation coverage. Understanding the laws that do protect these maritime workers and offer compensation for injuries and illnesses can be a challenge. For this reason, it is crucial for marine workers to connect with an experienced workers' compensation attorney to ensure they file the appropriate claim to get the compensation they deserve.
How Maritime Accidents Occur
Marine workers are often exposed to extreme working conditions, not to mention the fact that the ocean itself poses a dangerous threat, meaning accidents and injuries are quite common in this industry. Some of the most common reasons maritime accidents occur include:
Unpredictable weather and swells
Dangerous machinery
Intense physical labor
Long working hours and lack of sleep
Prolonged periods of isolation and being away from home
Confined spaces
Bullying and abuse amongst the workers
Diving accidents
Fires and explosions
Exposure to hazardous materials and chemicals
Loading and unloading accidents
Common Maritime Worker Injuries
Due to the highly dangerous working conditions, injuries and illnesses sustained while performing maritime work are often more severe and deadly than those experienced in other industries.
Common maritime injuries include:
Drowning
Hypothermia
Toxic exposure illnesses
Chemical burns
Thermal burns
Head, neck, and back injuries
Slip and fall injuries
Loss of limbs
Fractures and lacerations
Traumatic brain injury (TBI)
Spinal cord injuries
Paralysis
Damage to internal organs
Assault injuries
Suicide
Maritime Injury Compensation Law
While maritime workers are not eligible for standard state workers' compensation benefits in Mississippi, there are federal laws in place that protect them in case of injury or illness. Of these federal laws, the Jones Act is the most relevant.
The Jones Act
The Jones Act is a federal law that protects maritime workers who have been injured due to negligent employers. This act ensures that vessel owners and supervisors are held responsible for the maintenance of the vessel and work equipment, as well as ensuring they provide a safe work environment for their employees.
Damages that can be awarded under the Jones Act include:
Medical expenses
Loss of wages
Pain and suffering
Emotional distress
Living expenses during recovery
Wrongful death
Maintenance and Cure
In addition to coverage under the Jones Act, injured maritime workers are also eligible for a provision called Maintenance and Cure. This is essentially a stipend that compensates injured workers for living expenses and other basic needs while they recover. Additionally, it requires vessel owners to cover all necessary medical expenses relating to the injury until the worker reaches "maximum medical improvement."
Connect with an Experienced Mississippi Workers' Compensation Attorney
The process of filing for workers' compensation can be challenging under normal circumstances. However, the process can be even more complicated for maritime workers as they are not eligible for standard state workers' comp benefits. If you are injured as a maritime worker, an experienced workers' comp attorney can help answer your questions and guide you through the process of filing a claim under the law that is most relevant to your situation.
For a free consultation with an experienced workers' compensation lawyer in Mississippi, contact Lunsford, Baskin, and Priebe, PLLC. After-hours visits are available.