Top Reasons to Seek Chiropractic Care After a Car Accident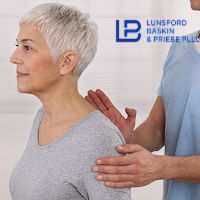 Every year, millions of people suffer from injuries they sustain in a vehicular accident. A car accident can leave you with a number of minor and serious injuries, many of which may have a lengthy recovery time. Some injuries sustained during a car accident may never fully heal, but there are methods of relieving pain and promoting flexibility in the affected areas of your body.
When paired with other medical treatments, such as medication and physical therapy, chiropractors can help promote pain relief and healing. Minor soft tissues can highly benefit from chiropractic work. If you're experiencing discomfort after a car accident, consider visiting a chiropractor.
The Medical Science Supporting the Use of Chiropractic Care
Decades of positive case studies indicate that chiropractic care is an effective way of treating pain that results from minor soft tissue injuries. Although it shouldn't be your primary source of medical care, frequenting a chiropractor can help alleviate the symptoms of minor injuries that you may have sustained in a vehicular accident.
Chiropractors are also great at treating injuries that may not be obvious after a car accident. Some injuries can go unnoticed by your first evaluation from a medical professional. Chiropractors work to treat your body holistically through spinal manipulation, which promotes bodily healing.
Chiropractors Can Help You Reduce Inflammation and Pain
Chiropractors use spinal manipulation to reduce symptoms of inflammation. Chiropractic care promotes the release of natural anti-inflammatories within your body to combat minor inflammation.
In addition to its anti-inflammatory properties, chiropractic care can also help you reduce pain. When a chiropractor works with your spine, they can release hormones that reduce pain. Spinal manipulation can improve areas of your body that are experiencing discomfort.
Improve Your Range of Motion By Going to a Chiropractor
Chiropractic care can help you improve your range of motion after experiencing a car accident through the promotion of blood flow. People often suffer from neck and back inflammation after experiencing even a minor accident. Because of the injuries to your neck and back, the amount of time it takes for your body to heal may increase. Chiropractors can make adjustments to your spine that promote blood circulation. With increased circulation, your body will be able to deliver the necessary nutrients from your blood to your affected areas so that you can improve your range of motion and eventually heal from minor injuries.
Reduce Scar Tissue Through Chiropractic Care
Numerous individuals develop unseen scar tissue after experiencing a car accident. Scar tissue is a natural mechanism your body uses to respond to physical trauma to your muscles. The development of scar tissue inside your body can leave you feeling achy and rigid. This is especially the case when suffering from trauma to your neck and back.
Chiropractors can help you reduce rigidity and achiness by helping reduce your internal scar tissue. With spinal manipulation, chiropractors promote the breakdown of internal scar tissue so that you can heal faster and reduce rigidity and aches.
Visit a Chiropractor Near You
Chiropractic care is an exceptional way to promote healing, reduce pain, and increase flexibility. If you experience a minor injury or if you're looking for an additional outlet to pair with medicine and physical therapy, consider visiting a chiropractor today! Chiropractors are especially helpful for addressing minor injuries resulting from a vehicular accident because much of their work revolves around treating the back and neck. Whiplash is an incredibly common result of even minor car accidents, and your local chiropractor can address symptoms and discomfort caused by whiplash through spinal manipulation.
If you experienced a vehicular accident that left you with medical bills, including chiropractic care, contact Lunsford, Baskin & Priebe PLLC. We provide professional and thorough legal services for those affected by car accidents.
Call 601-488-3975 for a consultation or contact us here.