Tips for Returning to Work After Workers' Compensation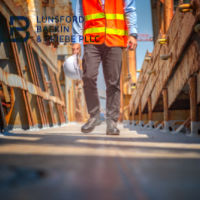 After being injured on the job, you are probably like most people and want to get back to work as soon as possible. There are many reasons for this:
You may miss interacting and socializing with your friends and colleagues.
You are only earning ⅔ of your normal weekly salary while you are recovering at home, so going back to work is a necessary financial goal.
You may be feeling nervous that you will be forgotten or passed over for promotions if you are not present.
You may be bored, lonely, or depressed at home.
Your employer or immediate supervisor may be subtly (or not so subtly) pressuring you to return to work.
You may worry that your co-workers are working harder in order to compensate for your absence.
You may be afraid of losing your job, even though your employer is not allowed to fire you simply for claiming workers' compensation.
You should take some warnings into consideration before you act hastily, however:
 1. Never return to work before you are medically ready. When you first reported your injury, you had the choice to use the physician assigned to you by your employer or to use your own doctor. It is very important that you not return to work until you are medically discharged.
Hopefully, you used your own doctor because sometimes the employee doctors are biased and push people to return to work too soon. If you do not agree that you are able to return to work, consult your own physician, and speak with an experienced Workers' Compensation attorney.
On the other hand, if you feel better and are anxious to return to work, but your physician does not want to give you a medical release, listen to your doctor! Do not pressure your doctor to allow you to return to work when it is not the best thing for your physical health.
2. If you return too soon:
You could reinjure yourself
You may have trouble collecting workers' compensation if you go against your doctor's orders and exacerbate your original injury.
3. While you are undergoing medical treatment or recovering from surgery, it is important to keep in touch with your employer. Keep your HR department and your immediate supervisor informed about your progress so that nothing comes as a surprise to them. They will need to make plans to reintegrate you into your job when you return.
4. Let your employer, HR department, and supervisor know about any restrictions you may have when you return.
5. As you continue to heal, restrictions can be amended or removed. These are the types of typical restrictions that your doctor may place on you as you return to work:
Avoiding heavy lifting
Avoiding kneeling or squatting
Avoiding uneven ground
Avoiding long periods of standing or walking
Restricting unnecessary mental stress or pressure
Restricting physical activity in general
 6. Keep a copy of your restrictions with you, and make sure to give another copy to your employer so that you have proof if you are asked to do something that you shouldn't do.
 7. There is no need to sacrifice your health or recovery to keep others happy. Simply remind whoever is asking you to do more than has been agreed upon that you are on light duty restrictions. It may be that the person asking you simply forgot or was confused.
 8. If, on the other hand, you are pressured to go against your physician's orders, seek guidance from a knowledgeable Workers' Comp attorney.
 9. It may be that you return to work with temporary partial disabilities (TPD). This means that you will recover enough to resume your job at some point, but right now, you need accommodations or restrictions and need a light workload, which doesn't mesh with your actual job description. For example, if you were loading pallets before your injury but aren't able to lift anything heavy at the moment, you may be reassigned to a duty where you are paid less.
10. You may be able to work only two or three days a week until you are recovered. This is permissible under the Mississippi Workers' Compensation Codes. It is called non-consecutive lost time.
11. If your physical restrictions require a temporary lower-paid reassignment, are you out of luck? No, not at all. The Mississippi Workers' Compensation codes provide for this. You would receive your new wage, plus ⅔ or the difference between your regular wage and your new wage.
Mississippi code  §71-3-21 reads:
"In case of temporary partial disability resulting in decrease of earning capacity, there shall be paid to the injured employee sixty-six and two-thirds percent (66-2/3%) of the difference between the injured employee's average weekly wages before the injury and his wage-earning capacity after the injury in the same or other employment, subject to the maximum limitations as to weekly benefits as set up in this chapter, payable during the continuance of such disability but in no case exceeding four hundred fifty (450) weeks or an amount greater than the multiple of four hundred fifty (450) weeks times sixty-six and two-thirds percent (66-2/3%) of the average weekly wage for the state."
A section in the 2019 Mississippi Workers' Compensation Claims Guide gives the following example:
"A claimant's pre-injury weekly wage was $500. After the injury (and before maximum medical recovery) claimant had a wage earning capacity of $200. The TPD benefit would be calculated as follows: $500 – $200 = $300 x 66 2/3rds % = $200.00 per week. Assume instead the AWW of $500, but claimant returns to work at $490 per week. The benefit is arguably $6.67 per week or 66 2/3rds% of the $10 per week difference in his pre- and post-injury wages."
12. It is possible that your work restrictions are permanent. You may have recovered as much as you are going to recover, but you will never be back to your pre-injury self. This situation is called Permanent Partial Disability (PPD). In this case, payment is mapped out according to your disability. If you fall into this category, you will definitely be wise to work with a Workers' Compensation attorney, as the payment schedule is intricate, and you may have hearings, independent medical examinations, and appeals in your future.
13. Whenever you do return to work, make sure that you document everything that happens to you. Nobody wants to have to file a lawsuit, but if the worst comes to the worst and your employer doesn't treat you fairly or according to Mississippi's Workers' Compensation statutes, you will have to take further steps.
Knowing what the law requires is one thing; standing up to your employer when your rights are denied is another. Our professional, dedicated team has years of experience practicing exclusively in the area of workers' compensation law. We'll take on the task of making sure you get your benefits promptly and fully paid, including appealing claim denials if necessary. We will also make sure that work restrictions are followed when you return to your job.
For help with a Mississippi workers' compensation claim, call the Jackson workers' compensation lawyers at Lunsford, Baskin & Priebe PLLC in Jackson for a free consultation at 601-488-3975.