Electrocutions and Construction Accidents in Louisiana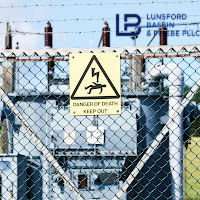 When you work on a construction site or near power sources, there's an ever-present risk of electrocution. You could be severely injured or killed in the split second it takes for electricity to course through your body.
Even the lowest level of electrical exposure can cause severe injuries like burns and internal organ damage. It takes only one-fourth of a second and 50 to 100 milliamperes of current to kill or severely maim a person. Most electrical circuits carry hundreds of times more power than that.
If you were electrocuted working at a construction site, contact a workers' compensation and personal injury lawyer as soon as possible. These cases can be extremely stressful and complex. You'll need an experienced lawyer's help to deal with your employer and ensure you receive the benefits you deserve under Louisiana law.
What Causes a Jobsite Electrocution?
Jobsite electrocution is one of OSHA's "fatal four" construction accidents: falls, struck-by accidents, crushed-between accidents, and electrocutions. These accidents account for the vast majority of workplace fatalities and severe injuries in the U.S.
Many types of electrocutions can happen at worksites. Common contributors to electrocutions include:
Old and faulty tools
Poorly-maintained equipment
Frayed cords
Ladders and lifts that contact electricity
Faulty and ungrounded electrical wires
Overhead hanging wires, cords, and connectors
Although there are almost innumerable ways someone can be harmed by electricity, workplace and construction site electrocutions tend to involve certain common situations and injuries:
Burns and scorching from electricity, flames, and shocks
Arc flash burns
Cardiac arrest from contact with high voltage
Falls due to electric shocks
Fatal or near-fatal electrocution on a vehicle or equipment
Less severe but powerful electric shocks due to improper wiring
Shocks, burns, and cardiac arrest due to the power generator and equipment malfunctions
In addition to these dangerous situations, there are also situational and environmental hazards that add to the risk of electrocution, like:
Poorly-lit buildings and worksites
Worksites with improper grounding and electrical boxes
Running equipment past its maintenance date or useful life
Contact with wires while on equipment like cranes and bulldozers
Locating cords and connectors in hard-to-reach places
Working at unsafe heights
Adverse weather conditions like blowing winds, ice, rain, snow, and flooding
When you read through the hazards listed above, it's obvious that many of them are due to negligence on the part of the employer, contractor, or government office that oversees the job site. Issues like poor lighting, improper wiring, maintenance failures, and unsafe work areas are preventable and may be evidence of negligence.
Why You Need a Louisiana Construction Accident Lawyer
After worksite electrocution, multiple issues arise. You'll need urgent medical treatment and could be fighting for your life after experiencing a severe electrical shock. The emergency medical treatment, plus the additional bills for a hospital stay and possible surgery, could add up to hundreds of thousands of dollars within just a few days.
Plus, you may need to start a workers' compensation claim and work with your employer to arrange the benefits you're due under the law. Unfortunately, construction companies and others in the industry aren't always welcoming about workers' compensation claims.
You could be facing an uphill battle to get your medical treatment covered and avoid losing your work earnings during a recovery period that isn't your fault. Don't wait to contact a qualified Louisiana workers' compensation and personal injury attorney who can evaluate the full scope of your claim.
Connect With an Experienced Louisiana Workers' Compensation Attorney
Filing a workers' compensation claim is challenging, especially when it's for a severe construction accident like electrocution. For a free consultation with an experienced workers' compensation lawyer in Louisiana, contact Lunsford, Baskin, & Priebe, PLLC. After-hours visits are available. To schedule your free consultation call us at 601-488-3975.