What To Expect In A Louisiana Workers' Compensation Claim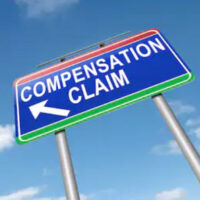 Prices for pretty much everything have increased significantly since the 1990s. But workers' compensation benefits have declined over 30 percent in the last three decades, largely because insurance company interests now dominate the workers' compensation system. In other words, the system is no longer a fast and easy way to obtain compensation for economic losses.
A Shreveport workers' compensation lawyer stands up against insurance companies and fights for the benefits injured workers need and deserve. Most benefits claims settle out of court. But due to the nature of the process, the settlement process is often long and drawn-out. Fortunately, an attorney usually arranges for medical treatment at no upfront cost. Furthermore, lost wage replacement awards are usually retroactive to the date the claim was filed.
Benefits Available
As mentioned, workers' compensation pays medical bills and lost wages. Let's break these benefits down a little more.
The medical bill payment benefit usually applies to all reasonably necessary medical expenses. Insurance companies often use the "reasonably necessary" clause to challenge these expenses, especially if the victim received a cutting-edge treatment, like MDMA (Ecstasy) as a PTSD treatment. Unless attorneys advocate for victims in these situations, the victim could be financially responsible for the bill.
As for wage replacement, workers' compensation usually pays two-thirds of the victim's average weekly wage until s/he can return to work. The AWW does not just take past wages into account. This calculation must also account for lost overtime opportunities, missed bonus targets, and other future pay a victim misses because s/he is temporarily disabled.
These benefits are no-fault benefits. Even if a pre-existing condition contributed to the illness or injury, or if the victim was mostly at fault for the accident, full benefits are usually available, as long as the victim establishes a work-related connection.
Initial Review
About two weeks after victims file claims, a Claims Examiner usually reviews the paperwork and decides what benefits, if any, are available. As mentioned, insurance company interests dominate this part of the process. Therefore, Claims Examiners almost always deny claims, at least in part.
Most victims don't have attorneys at this stage. That's another reason for the high denial rate. The right evidence could be in front of the Claims Examiner, but without a lawyer to put it together, valid claims are often rejected.
ALJ Appeal
The environment is much different at the second stage, which is usually a full hearing in front of an Administrative Law Judge. For most purposes, an ALJ is like a public judge. ALJs can fully consider legal arguments. About the only difference is that ALJs have limited power over nonparties, so it's sometimes difficult to subpoena witnesses. This weakness usually is not much of an issue, since these victims do not need to prove negligence or fault.
Many claims settle between the Claims Examiner phase and ALJ hearing phase. Insurance companies often count on discouraged victims to drop their claims after an initial refusal. Once a lawyer gets fully involved, insurance companies would rather avoid a fight.
Rely on an Experienced Louisiana Attorney
The workers' compensation process is usually long and often frustrating. For a free consultation with an experienced workers' compensation lawyer in New Orleans, contact Lunsford, Baskin & Priebe, PLLC. We routinely handle matters in Louisiana and Mississippi.
Resource:
businessinsurance.com/article/20191101/news08/912331461/comp-benefits-paid-to-workers-continue-decline-study-says