Can I Maximize my Workers' Compensation Settlement?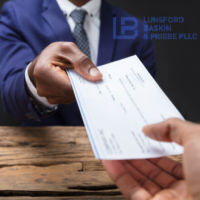 When you or someone you love is injured at work, it can be hard to know what to do next. How can you pay for your medical bills? What do you do if you can't go to work anymore because of your injury?
Injured workers have a valuable tool available to get the compensation they need when they are hurt on the job: workers' compensation.
It's not a good idea to simply file a claim and wait for the results, though. There are important steps you can take to maximize the compensation you deserve. If you want to avoid having your claim denied, follow these steps that will help your claim get recognized as valid and worth compensation.
Strategies for Maximizing Your Workers' Compensation Settlement
How do you know how much you should settle for? What is your injury or workplace illness worth? How can you ensure that you get the full amount that you deserve?
Here are eight proven strategies to help maximize your settlement amount:
1. Visit your doctor ASAP.
Don't hesitate to seek medical treatment. When you are injured, it is best to see your doctor as soon as possible. Not only does this help you document your injury from the very beginning, but it also helps you avoid accusations that the injury is "not that serious."
Seeing a doctor right away means that you understood right away that you experienced a serious injury.
If your injury or illness developed over time, you should still go to a doctor as soon as you realize that there is a problem. This is a paper trail you want to create to strengthen your case.
Some workers may avoid seeking medical treatment out of fear of retaliation from their employer. It's this line of thinking that can lead to a denied claim or a lesser settlement amount, so be sure to act immediately.
Check out our recent article about common mistakes that can destroy your workers' compensation case.
2. Report the injury or illness to your employer.
Your employer will have a process for reporting workplace injuries and illnesses. It is important to follow every step they provide. You will need to report the injury in writing, rather than verbally.
A workers' compensation claim form from your employer will trigger the investigation process. This form will be submitted to your employer's insurance company.
3. Determine which disability rating applies to you.
Because workplace injuries often cause long-lasting effects, you may be unable to work for an extended period as you recover or adapt to your injuries. There are four main categories that workers' comp disability can be divided into.
Temporary total disabilities prevent you from doing any work for a certain time.
Temporary partial disabilities prevent you from performing some, but not all, of your work-related duties for a certain time.
Permanent partial disabilities permanently prevent you from performing some work-related duties.
Permanent total disabilities prevent you from ever working again for any employer.
Permanent disabilities are scored based on severity, ranging from 5 to 100%. If you are permanently injured on the job, you may be eligible for lifetime wages that would replace what you would have earned.
4. Keep great records.
Even if you are not usually a diligent record-keeper, now is the time to become meticulous in your tracking. Every email, phone call, doctor's appointment, medical test, medical bill, and form should be tracked and saved.
One of your best bets is to have as much available for anyone who comes in to help you. For example, if you hire a lawyer to help you get the most of your workers' compensation claim, they will need to have access to a complete record of your injury and associated medical expenses.
The more you can track, the more you can get reimbursed. We recommend keeping receipts for more than just medical bills. You can also keep track of parking fees, prescription and over-the-counter medications, gas, and mileage.
5. Apply for disability benefits.
If you are eligible for weekly disability benefits, be sure to start the process of getting weekly payments. The amount of these payments is based on a percentage of your average wages, and some employers are faster to settle if they are currently paying out disability claims for you.
Apply for disability benefits here.
Don't forget to make sure that your disability percentage is being fairly calculated. If you usually make tips, work overtime, do side jobs, or make more than your base wage, you may be eligible for a higher disability payout.
6. Research how to prepare for your IME.
Usually, employers want you to go to a doctor who understands the ins and outs of workers' compensation. This appointment is called an Independent Medical Exam (IME).
We have written about how to prepare for this exam–both what to say and what NOT to say!
It's important to remember that the insurance provider is going to be looking for reasons to dismiss your claim. To avoid giving them reasons, you need to stick to the specific facts of your injury. Be honest and don't exaggerate!
7. Be careful when you talk to the insurance company.
Your employer's insurance company is likely to request a recorded statement in which you explain, in great detail, how your injury occurred. They will use this information to find any inconsistent details or discrepancies because that can be used to lower your settlement or dismiss your claim.
You don't necessarily have to provide them with this recorded statement if you don't want to. When asked, you can simply tell them that you are going to speak with your attorney before recording any statement.
The Best Strategy: Find an Attorney Who Will Look Out for Your Best Interests
The best way to maximize your workers' compensation claim is to work with an attorney who knows how to make the system work for you.
Lunsford, Basking & Priebe PLLC provides compassionate, comprehensive legal services to people who have been injured on the job. We are here to support you as you navigate the complicated experience of filing a workers' comp claim.
Contact us today for a free consultation!