84-Year-Old Louisiana Mayor Killed In Tragic Car Accident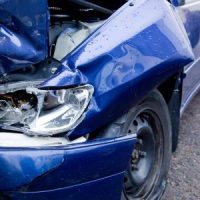 Car accidents happen far too often in Louisiana and throughout the United States. When we hear about a car accident on the news or read about one in the newspaper, we are often at first saddened by the heart-wrenching tragedy, then relieved that it wasn't a loved one or someone that we know. We vow to drive in a safer manner, observe all the rules of the road, and to always buckle up and ensure that our passengers are safe. However, despite our best efforts, and the best efforts of our fellow drivers on the road, car accidents can and still do happen, and no matter how safe a person is or how experienced they are at driving, they may find themselves in a terrible collision. Such a horrific accident sadly occurred earlier this winter in November, when an 84-year-old Louisiana woman and mayor of Melville, Louisiana.
According to local reports, Velma Hendrix, incumbent mayor of Melville, Louisiana, and longtime Melville resident was killed on November 8, 2022. Mayor Hendrix was up for reelection in Melville that day, and the polls had just opened when she took a ride in a car with several other individuals. Mayor Hendrix is reported to have been riding in the backseat of a car in which four other people were traveling. Mayor Hendrix was, unfortunately, reported to not have been wearing a seatbelt. The accident occurred when the vehicle that Mayor Hendrix was traveling in traveled through an intersection, and a pickup truck that failed to stop at the intersection collided with it. Mayor Hendrix was taken to the hospital, but, ultimately, passed away from her injuries. The other occupants of the vehicle that Mayor Hendrix was traveling in were not seriously injured, nor was the driver of the pickup truck. The terrible car accident is still under investigation with local authorities. So far, an alcohol test of the pickup truck driver revealed that he was not impaired by drugs or alcohol at the time of the crash.
Legal Help for Car Accident Victims and Their Families in Louisiana
Under Louisiana laws, when a person is killed in a car accident due to another person's negligence, certain family members of the deceased car accident victim may be entitled to monetary compensation. Wrongful death laws allow close family members to bring suit against a person or company who negligently caused the fatal car accident and their loved one's death. If your loved one has been injured or killed in a car accident in Louisiana, it is best to chat with an experienced Louisiana car accident lawyer about your rights and options, and potential entitlement to compensation. The lawyers at Lunsford Baskin & Priebe offer a free and confidential consultation to learn about your or your family member's car accident story, and to see if they can help. Contact the experienced Louisiana car accident lawyers at Lunsford Baskin & Priebe today for a free and confidential consultation with an experienced Louisiana personal injury lawyer.
Source:
cbsnews.com/news/velma-hendrix-melville-louisiana-mayor-killed-car-crash-midterm-election-2022/