Workers' Compensation For Truck Drivers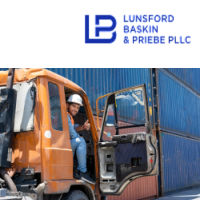 According to the FMCSA, there are 2,060 accidents every year involving semi-trucks, 18-wheelers, and other large commercial vehicles. In addition to potentially fatal car accidents, truck operators also regularly face occupational hazards that can cause serious physical harm. Motor vehicle accidents are a leading cause of death in the United States, so it only makes sense that truck drivers should receive workers' compensation for occupational injuries they sustain on the job.
If you are a truck driver who was injured while at work, you may be entitled to workers' compensation benefits depending on your employer's coverage. In this blog, we discuss how truck drivers may receive workers' compensation after sustaining a workplace injury.
Workers' Compensation Laws in Mississippi
As a general rule under Mississippi state law, any workers who have suffered a work-related medical condition are entitled to workers' compensation. This means you do not have to prove that your employer was at fault for causing your injuries.
However, you must be a covered employee who sustained an injury while performing job-related tasks within the scope of employment. For example, if you were on a work delivery driving your normal route and slid on a patch of ice, your claim should be covered. If you were making a personal errand run, however, you may not be eligible to file.
There is one caveat to this no-fault system, however. This workers' compensation will serve as your only remedy and you forfeit your ability to sue your employer in court. So as far as financial compensation goes, you will be limited to workers' compensation benefits and they do not cover emotional damages or pain and suffering.
Workers' Comp Benefits for Truck Drivers
If you are a truck driver who qualifies for workers' compensation, your benefits may include:
Costs for medical treatment
Wage replacement for lost time at work
A numbered amount of your wages for total or partial disability paid on a permanent or temporary basis
Death benefits for qualifying family members
Time is of the essence when it comes to filing for workers' compensation. If you delay in getting the process started, you may not file in time and be denied benefits when you need them most. In many states, there is a strict statute of limitations that establishes a deadline for when you must file. For example, in Mississippi, the state allows you 30 days from when you first sought medical treatment to notify your employer of a workplace injury.
Furthermore, Mississippi state law allows you only two years from the date of your injury to file for workers' compensation. This may seem like an ample amount of time, but depending on your injury, you might be recovering for an extended period of time, and before you know it, you are approaching the deadline to file. Don't hesitate to speak with an attorney as soon as possible to get the help you need in filing for workers' compensation.
Contact a Mississippi Workers' Comp Lawyer Today!
Workplace injuries can happen at any time and can put a heavy burden on you during a time when you need rest and recovery. You shouldn't have to worry about your finances while you recover from a workplace injury, so let us help you. We have the experience needed to fight these insurance companies in court, and we want you to receive the compensation you deserve.
For expert workers' compensation support in Mississippi, contact Lunsford, Baskin, and Priebe, PLLC. Our attorneys specialize in workers' compensation, and we have years of experience helping Mississippians receive the workers' compensation they deserved. Call our office at 601-488-3975, or schedule a free case evaluation by clicking here.