Worker Suffers Crushing Leg Injury, Requires Rescue from Crane in White Plains, New York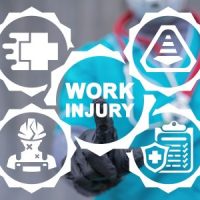 A White Plains, New York, construction worker faced a harrowing and dangerous scene after being severely injured on a construction site project this week. According to local reports, on August 9, the construction worker in question was working on a crane boom at the 200 Hamilton Avenue block in White Plains, when he suffered a "crushing" injury. The construction worker had been helping to build a large apartment building when his leg was crushed, ultimately resulting in a compound fracture. The pain from the leg fracture was so great that the construction worker was unable to get back down to the ground for aid from the crane boom, and had to be lowered from the crane by rescue crews. Once the worker was lowered to the ground, he was taken immediately to the hospital. Officials report that the construction worker broke several of the bones in his leg in the workplace accident. Speaking on the rescue efforts, Lieutenant Bill Simons of the White Plains Fire Department noted, "Believe it or not, this is something we train on…lowering someone down from a crane, we train on it fairly often." The original cause of the crushing injury to the construction worker's leg is still unknown.
Crushing Injuries Common in Construction Work
Unfortunately, crushing injuries are not uncommon in the construction work industry. A "crushing injury" is typically considered an injury caused by a person or a person's body part being crushed between two items or surfaces. Crushing injuries are very dangerous and can lead to bone fractures and breaks, tissue damage, bleeding (including internal bleeding), infection at injury sites, and other very serious health conditions and injuries. Falling objects, heavy machinery, such as forklifts, and motor vehicles on construction sites can all be hazards that may cause a crushing injury. One thing that construction employers can do to prevent crushing injuries to workers is to implement strict safety protocols, such as requiring objects on the construction site to be secured and locked, so they do not shift or move and cause an accident.
Help with Your Workplace Accident Claim in Louisiana
When workplace accidents, such as crushing accidents, happen in the workplace in Louisiana, fortunately most workers have rights and options. Under Louisiana workers' compensation laws, most Louisiana workers who are injured on the job and who are unable to work are entitled to Louisiana workers' compensation benefits, such as wage replacement benefits, medical expense reimbursement, and other important benefits to help them recover from their injuries and return to regular life and work.
If you were injured on the job in Louisiana, contact the experienced Louisiana workers' compensation lawyers at Lunsford Baskin & Priebe. The experienced Louisiana workers' compensation lawyers at Lunsford Baskin & Priebe offer a free and confidential consultation to learn about your case and to see if they can help fight to get you workers' compensation benefits due. Contact the lawyers at Lunsford Baskin & Priebe today and learn about your rights and options for free.
Source:
abc7ny.com/construction-worker-rescued-from-crane-white-plains-man-with-broken-leg-rescue/13624890/