No Insurance at the Time of Your Louisiana Car Accident? Here's What You Need to Know about Louisiana's "No Pay, No Play" Law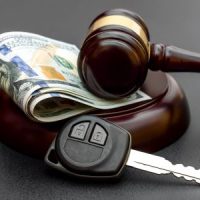 As most Louisiana residents know, carrying car insurance is a must. Under Louisiana laws, Louisiana residents must carry liability coverage for any automobile that they own. Louisiana law requires Louisiana residents to carry 15/30/25 insurance liability limits. What that means is that the insurance limits provide payments of $15,000 to a single person for bodily injury, $30,000 for more than one individual for bodily injury, and $25,000 to cover damage to another person's vehicle or property.
When a person gets into a car accident, they often are concerned primarily with whether the person who caused the accident is insured. But what happens when a person who is injured in a car accident in Louisiana doesn't have insurance? Does it impact their ability to recover compensation for their injuries?
Louisiana's "No Pay, No Play" Laws
Louisiana laws establish compulsory automobile insurance coverage. What many Louisiana residents perhaps do not know is that failure to carry the required liability coverage can impact the recovery of compensation for injuries resulting from a car accident, even if the other driver was negligent or acted intentionally in causing the automobile accident. Under Louisiana laws, "There shall be no recovery for the first fifteen thousand dollars of bodily injury and no recovery of the first twenty-five thousand dollars of property damage based on any cause or right of action arising out of a motor vehicle accident, for such injury or damages occasioned by an owner or operator of a motor vehicle involved in such accident who fails to own or maintain compulsory motor vehicle security." In other words, if a person who is injured in a car accident, due the negligent or intentional acts of another, fails to carry the required liability insurance coverage, they are not entitled to the first $15,000 of compensation for their bodily injuries, and $25,000 for damage to their automobile or other property. To determine whether you carry the statutorily required automobile liability insurance it is best to speak with a skilled and experienced Louisiana personal injury lawyer as soon as possible about your potential car accident case.
Justice for Car Accident Victims in Louisiana
Being involved in a car accident, especially if you believe you do not have the required liability coverage under Louisiana laws, or if you are unsure about the party at fault's insurance coverage, can be extremely stressful and confusing. Fortunately, the experienced Louisiana personal injury car accident lawyers at Lunsford Baskin & Priebe are here to help. The experienced personal injury lawyers at Lunsford Baskin & Priebe offer a free and confidential consultation to learn about your unique car accident case and to see if they can help fight to get you compensation due. There is a limited time to file a personal injury claim in Louisiana, so do not hesitate to reach out to the experienced personal injury lawyers at Lunsford Baskin & Priebe. Contact Lunsford Baskin & Priebe today and speak to an experienced personal injury lawyer about your case for free.
Source:
​​ldi.la.gov/docs/default-source/documents/publicaffairs/consumerpublications/auto-insurance-guide.pdf