Louisiana Mom Survives Tragic Drunk Driving Accident that Claims Kids' Lives, Spreads Message of Drunk Driving Awareness with Daughter on TikTok to Honor Their Memory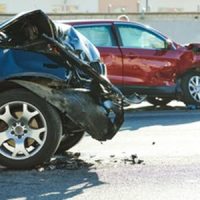 Louisiana mom of nine Dawn Simmons was enjoying a casual drive with three of her children on December 17, 2021, when tragedy struck. 54-year-old John Lundy of Georgia was also out on the road, and he was driving with a blood alcohol level more than three times the local limit, 0.36 percent. Unfortunately, Simmons and her three children, 20-year-old Lindy, 17-year-old Christopher, and 15-year-old Kamryn, and Christopher's girlfriend Marissa, were hit head-on in their vehicle by Lundy. The family had been traveling home from Christopher's basketball game via St. Landry's Parish on Interstate 49 when the terrible accident occurred. Simmons woke up in the hospital only to be told that her three other children had been killed in the drunk driving accident, and that she would never see them again.
After months of extreme grief and anguish, and "with a little more time, a lot of counseling, and strong belief in God," Simmons and her 33-year-old daughter Katie DeRouen found a new purpose, one that would honor the memory of the three close family members that they had lost. Simmons and DeRouen partnered up with an organization in Louisiana that helps spread awareness to high school students about the dangers of reckless driving. Almost a year to the day after the accident, Simmons and DeRouen also started a nonprofit organization of their own, to spread awareness about how dangerous drunk and reckless driving can be, and the consequences of getting behind the wheel while intoxicated.
In addition to their work with nonprofits, DeRouen and Simmons have been able to utilize online social media platform TikTok to share videos about the dangers of drunk driving. One of the duo's TikTok videos has racked up over 28 million views. DeRouen, who runs the TikTok account, now has 580,000 online TikTok followers and receives messages from people all over the United States. "I just decided to make one with the kids and hopefully get the message out," DeRouen says of the account's success.
Help for Car Accident Victims in Louisiana
No person should have to deal with the grief and anguish that Dawn Simmons and Katie DeRouen have been through, but the reality is that car accidents happen in Louisiana more than they should. In Louisiana, if you are involved in a car accident due to another driver's fault, whether it is drunk driving, distracted driving, or for some other reason, you may be entitled to money compensation for your injuries. In order to determine whether you may be entitled to money compensation for your car accident injuries in Louisiana, it is best to speak with an experienced Louisiana personal injury lawyer as soon as possible.
The experienced Louisiana personal injury lawyers at the law firm Lunsford Baskin & Priebe offer a free and confidential consultation to learn about your case and to see if they can help you get justice. Contact Lunsford Baskin & Priebe today and speak to a Louisiana personal injury lawyer about your case for free.
Source:
usatoday.com/story/news/nation/2023/06/19/tiktok-mom-3-kids-killed-drunk-driver/70322589007/