16-Year-Old Worker from Guatemala Dies as a Result of Workplace Accident at Mississippi Poultry Plant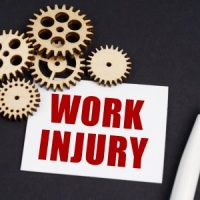 A devastating workplace accident that involved an underage worker and occurred earlier this summer in Hattiesburg, Mississippi, sheds light into just how dangerous work in a poultry processing plant can be. According to local news reports, on July 18 of this year, 16-year-old Duvan Thomas Perez was working his shift at the Mar-Jac Poultry processing plant in Hattiesburg, when he was killed by equipment at the plant. Workers who were on-duty at the time of Perez's horrific accident say that they heard the boy screaming for help, but it was "already too late" to help him. A similar accident happened just approximately two years ago at the Hattiesburg Mar-Jac Poultry plant, when an employee was partially pinned under a machine after it caught his clothing sleeve.
The Occupational Safety and Health Administration (OSHA) fined Mar-Jac Poultry in the amount of $27,306 for violations related to the fatal 2021 workplace accident. Due to the age of Duvan Thomas Perez, and the nature of his death, OSHA's and the U.S. Labor Department's Wage and Hour Division are now investigating the July 18 incident. Mar-Jac Poultry could face fines up to $30,000 per violation. Recent investigations into American poultry plants have discovered that there is an influx of underage children working in American poultry and meat packing plants in at least 11 states. Of note, workers under the age of 18 years are not allowed to work in poultry plants, due to the dangerous nature of the work.
Poultry Plants – A Dangerous and Deadly Workplace
Poultry plants are undoubtedly very dangerous places for workers. According to the U.S. Bureau of Labor Statistics, there were nearly 230,000 workers employed at poultry processing plants in 2016. Poultry processing work, according to the U.S. Bureau of Labor Statistics, is particularly dangerous because workers "routinely use cutting tools, packing machinery, and other dangerous processes and equipment." The Bureau also found that poultry workers are at nearly double the risk for nonfatal injuries than all other workers in private industries. Poultry workers incurred 4.2 cases of nonfatal workplace injuries per 100 full-time workers in 2016, while the rate for all other private industry workers was 2.9 cases per 100 full-time workers.
Help with Your Workplace Accident Claim in Mississippi
The unfortunate reality is that workers are at risk of serious and fatal accidents when they go to work every day. Poultry processing work is particularly dangerous, and workers who work at companies that are not compliant with safety rules and regulations are at serious risk for a severe, and perhaps even fatal, workplace accident. Although nothing can make a person whole after a terrible workplace accident occurs, Mississippi workers' compensation laws provide important benefits to injured workers (and to certain family members of workers who have suffered fatal workplace accidents). To find out if you are entitled to Mississippi workers' compensation benefits for your workplace injury, it is best to speak with an experienced Mississippi workers' compensation lawyer.
The experienced Mississippi workers' compensation lawyers at the law firm Lunsford Baskin & Priebe offer a free and confidential consultation to learn about your workplace injury and to see if they can help fight for you. Contact Lunsford Baskin & Priebe today and speak to a Mississippi workers' compensation lawyer about your entitlement to benefits for free.
Sources:
bls.gov/opub/ted/2018/poultry-processing-workers-incur-a-high-rate-of-nonfatal-workplace-injuries-and-illnesses.htm
nbcnews.com/news/16-year-old-boy-dies-accident-mississippi-poultry-plant-rcna94963