What to Expect in a Mississippi Workers' Compensation Claim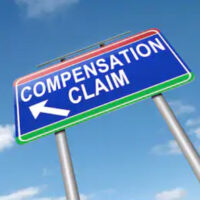 Twenty-five years ago, the workers' compensation system expedited financial relief to job injury victims, so these individuals could get to work faster. But a lot has changed since then. When factoring in inflation, these benefits have decreased about 20 percent since the 1990s. Additionally. Mississippi lawmakers have erected various procedural hurdles which make these benefits more difficult to obtain.
A partnership with a Jackson workers' compensation attorney is the best way to ensure victims quickly receive a fair-sized piece of a shrinking financial pie. Every claim is different, but most of them follow the same general outline.
Establishing a Claim
Evidence collection is a critical part of a workers' compensation claim. Yes, negligence and fault are usually irrelevant in the liability portion of this claim. Nevertheless, evidence is important. Many work-related injuries, like falls, have no witnesses. Legal doctrines like res ipsa loquitur (the thing speaks for itself) help victims establish claims in these situations. But RIL is not absolute proof the incident was not an accident. As a result, these victims usually need corroborating evidence to prove their injuries were work-related.
Additionally, at the appeal level, there is often a direct relationship between the amount of evidence the victim presents and the amount of compensation an ALJ awards. More on that below.
The evidence in a workers' compensation claim is usually medical records and witness statements. Attorneys know how to bypass privacy law red tape and quickly obtain medical records. Additionally, attorneys know how to evaluate witness statements, so the case does not hinge on an incompetent witness' testimony.
Claims Examination
Most Claims Examiners only conduct paper reviews. There might be a brief hearing, but the Claims Examiner usually does not have the power to subpoena witnesses. And, lawyers play only minimal roles at this stage.
As mentioned, the Mississippi workers' compensation system has become a very victim-unfriendly process. Insurance company interests dominate the claims examination process. As a result, Claims Examiners normally deny petitions for relief, at least in part. They hope that victims will then abandon their claims or settle them for pennies on the dollar.
It is important not to give up. If an appeal is possible, the ALJ typically backdates benefits to the date the claim was filed. Since the wait for an appeal hearing could be many months, there could be a substantial amount of money at stake.
ALJ Appeal
At this stage, the workers' compensation process shifts decisively in favor of victims. An Administrative Law Judge hearing is a trial-like hearing. Attorneys can introduce evidence, challenge evidence, and make legal arguments.
Insurance companies know their advantages are largely gone at this point. So, between the claims examination and ALJ phases, many workers' compensation claims settle out of court on victim-friendly terms. 
Count on a Dedicated Attorney
An experienced attorney makes a big difference in this context. For a free consultation with an experienced workers' compensation lawyer in Jackson, contact Lunsford, Baskin & Priebe, PLLC. We routinely handle matters in Louisiana and Mississippi.
Resource:
globenewswire.com/news-release/2019/10/31/1938945/0/en/Workers-Compensation-Coverage-Increases-But-Benefits-Decline-Nationally-New-Study-Shows.html
https://www.lunsfordbaskin.com/what-to-expect-in-a-louisiana-workers-compensation-claim-2/