What Happens If My Injury at Work Causes a Permanent Disability?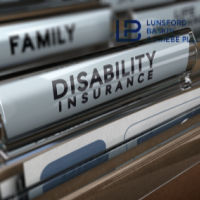 Work injuries are often incredibly serious. Although many employees make a full recovery after experiencing a workplace accident, some employees will suffer from permanent damages. When that occurs, victims of workplace injuries may have many questions regarding their workers' compensation.
If you or a loved one have experienced a permanent disability from a workplace injury, you need to know what to expect when it comes to disability benefits.
Estimating Eligibility for Permanent Disability Benefits
Victims of workplace injuries typically receive eligibility for permanent disability through a workers' compensation doctor. When working with a doctor, the victim will reach a point known as "maximum medical improvement," which is typically abbreviated to MMI. This means that person has reached the point in which they will no longer experience improvement from their injuries. After the doctor determines that the person has reached maximum medical improvement, they'll then decide if the injuries have resulted in permanent restrictions or limitations. If the person does have issues with mobility or functionality, the doctor will then assign a percentage that indicates the victim's disability in the affected area.
For example, if you injure your knee while on the job and reach maximum medical improvement, your doctor will assign you a percentage based on your knee's limitations. Maybe you are no longer able to run, but you can jog. The doctor will take your limitations into account and assign the disability percentage based on what you can no longer do with the affected area. Your doctor may also assign a whole body impairment if your injury affects many parts of your body. Some of these affected areas include your back, neck, organs, internal systems, or head.
How Permanent Disability Benefits are Determined in Mississippi
Mississippi calculates permanent disability benefits based on whether the injury is a total or partial disability.
Total permanent disability means that the victim is unable to have substantial employment ever again because of their injuries. This categorization is usually reserved for the most serious cases of workplace injuries, such as blindness or loss of limbs. The recipient of total permanent disability typically receives the same amount they received with temporary total disability benefits, and they will receive those for the rest of their lives.
With permanent partial disability, the amount of benefits is based on whether it's a scheduled body part or an unscheduled condition. For a scheduled body part, recipients receive compensation for an injured area of their body. For example, if you lose an eye on the job, you can still work, so you wouldn't be eligible for total permanent disability, but you'd receive compensation. The amount of compensation is determined by the overall functionality and importance of the injured or lost body part, and the recipient receives payment every other week. The total duration of payment is determined by the doctor's disability percentage.
An unscheduled condition is an ailment that affects the entirety of the body. Some unscheduled conditions include injuries to the spine, internal organs, or head. With unscheduled conditions, Mississippi uses a bifurcated approach to compensation, meaning that the benefits are based on the amount of money a worker made before they experienced their injury.
Lunsford, Baskin, & Priebe Are on Your Side
It can be challenging to receive the benefits you deserve for a permanent disability. That's why we're here to help you or your loved one receive compensation. If you have any questions regarding our services or the permanent disability benefits you're entitled to, contact us today or call us at 601-488-3975! We also offer potential clients free consultations, so there's no risk in contacting us for inquiries regarding your injuries.
Video Transcript:
If your treating physician assigns you an impairment rating or permanent restrictions, it entitles you to an award under the Mississippi workers' compensation statute. It also allows us to negotiate a settlement on your behalf for loss of wage-earning capacity and possible future medical treatment. That is how you are compensated in the Mississippi workers' compensation system.