Report: New Construction Companies Make Up Bulk of Comp Claims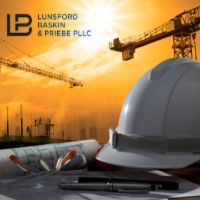 According to recent data collected from workers' compensation claims filed over the last ten years, 75% of claims paid outcome from construction companies that have been in business for less than four years. Further findings from the report found that:
New employees represent 33% of claims and are at greater risk of sustaining an injury.
Ladder falls and lifting strains are the most common injuries.
The average time off work needed for construction-related injuries is 13 days.
For burn injuries specifically, the average time off needed is 19 days.
Falls often require the most days off, with the average being 21 days.
The majority of claims are filed in the summer months due to increased construction work in relation to nicer weather.
The report also listed the following as the top five areas of the body most likely to be injured in a construction accident:
Multiple body parts
Lower back
Knee
Fingers
Shoulders
If you've been injured in a construction work-related accident, the workers' compensation attorneys at Lunsford, Baskin, & Priebe, PLLC can help you with your claim. Our attorneys specialize in handling workers' comp cases, including those involving construction-related accidents. We'll work tirelessly to ensure all liable parties are held accountable, so you are adequately compensated for your injuries and loss of wages.
Common Causes of Construction Accidents
Though the report listed ladder falls and lifting strains as the top causes of construction injuries, workers can sustain injuries and get into accidents for any number of reasons, including:
Defective equipment
Scaffolding defects or falls
Electrical accidents
Slips and falls
Mechanical accidents
Fires and explosions
Exposure to toxic chemicals
Crane accidents
Structure collapses
Fork-lift and other construction vehicle accidents
Poor management and safety procedure oversight
Potential Liable Parties in Mississippi Construction Accident Cases
Though claims are often filed against the employer's insurance company, several other third parties could share the responsibility or be fully liable for the accident and your resulting injuries. In some cases, you may even pursue further action for additional compensation by suing your employer or a third party.
Potentially liable parties in construction accidents can include:
General contractors
Construction site owners
Sub-contractors
Manufacturers of any equipment used
Architects
Engineers
Pursuing Compensation in Mississippi Construction Accidents
Injured workers in Mississippi have a right to pursue compensation through a personal injury claim if they were injured on the job. Workers' compensation operates under a no-fault system, meaning the injured worker doesn't have to prove fault to receive workers' comp benefits.
However, should a third party be at fault, injured workers can file a personal injury claim in addition to their workers' comp claim. This will allow them to maximize the compensation amount to help cover any necessary costs related to the accident and the injuries sustained.
Unlike workers' comp claims, in a personal injury claim or lawsuit, the victim must prove fault to be awarded damages. This is often a challenging and complicated process and typically requires the help of an experienced attorney.
It is not uncommon in personal injury cases for the guilty party and/or their insurer to deny fault to avoid paying out high amounts to the victim. When this happens, your attorney will work with you to gather the necessary evidence to prove fault and ensure you receive the full compensation you deserve.
An Experienced Mississippi Workers' Compensation Attorney Can Help
If you or a loved one have been injured in a construction-related workplace accident, our lawyers can help. Our professional, dedicated team has years of experience practicing exclusively in the area of workers' compensation law. We'll take on the task of making sure you get your workers' comp benefits promptly and fully-paid, including appealing claim denials if necessary.
For help with a Mississippi workers' compensation claim, contact the workers' compensation lawyers at Lunsford, Baskin & Priebe, PLLC for a free consultation.