Does Workers' Compensation Cover All Job Injuries In Mississippi?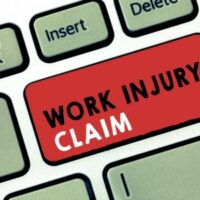 The Bayou State has one of the strongest exclusive remedy laws in the country. In general, if accidental physical injury happens at work, the employer's workers' compensation insurance policy must pay no-fault benefits to the injured victim. As outlined below, all parts of this definition have very specific meanings. If the injury falls outside these specifications, workers' compensation is usually inapplicable.
Such claims are bad news and good news for victims. The bad news is that the claim is more complex. These victims must generally, but not always, prove negligence to obtain compensation for their injuries. The good news is that additional compensation might be available. In addition to money for economic losses, such as lost wages and medical bills, a Jackson workers' compensation attorney can usually obtain compensation for noneconomic losses, such as pain and suffering.
Third Party Claims
These claims normally involve defective products, such as a power saw with a loose guard. Manufacturers are strictly liable for such injuries. They cannot hide behind state workers' compensation laws and avoid responsibility. Strict liability usually applies to:
Design Defects: In general, manufacturers design products that sell, not products which are safe. At best, safety is usually an afterthought. This process results in a number of unsafe products reaching the manufacturing floor.
Manufacturing Defects: Manufacturers frequently cut corners during this process. They use cheap components or materials which might save them money but make the products they sell unreasonably dangerous.
The unforeseeable misuse defense is about the only defense to a defective product injury claim. Manufacturers typically aren't legally responsible for such injuries. However, the misuse must be extreme, such as riding a jetski in a swimming pool.
Manufacturers are responsible for any defect which occurs before the product reaches store shelves. So, if a supervisor removed a protective guard so the operators could work faster, the manufacturer isn't responsible for the ensuing injury and workers' compensation usually covers it.
Employer Recklessness
As mentioned, workers' compensation is designed to cover unintentional injuries. Therefore, by definition, workers' comp doesn't cover intentional or reckless injuries. Very few employers intentionally hurt their workers. Reckless injuries are a bit more common. Some bosses send workers into certain environments and do not care if the environment is safe or unsafe. Other bosses provide unsafe tools, such as the aforementioned power tool without a safety guard.
No Physical Injury
This requirement often comes up in false imprisonment claims. These claims sometimes don't involve a physical injury. For example, retailers often refuse to allow workers to leave if the cash register does not balance. These victims must file civil negligence claims to obtain compensation.
Uninsured Employer
These nonsubscriber claims are probably the most common ones. Although Mississippi law requires most employers to carry workers' compensation insurance, some employers do not have it. Auto insurance is the same way. Mississippi has a mandatory insurance law and one of the highest numbers of uninsured drivers in the country.
Frequently, employers simply ignore the insurance requirement. They calculate that the money they save outweighs the risk of being caught. Other employers make false statements on insurance forms. Perhaps they intentionally under-report payroll size of the number of employees. Usually, insurance companies refuse to honor claims in these situations.
If these nonsubscriber claims end up in court, it's easier to prove negligence. State law forbids these employers from using assumption of the risk, negligent co-worker, and some other "silver bullet" defenses.
Connect with an Experienced Hinds County Attorney
Some injured workers have multiple legal options. For a free consultation with an experienced workers' compensation lawyer in Jackson, contact Lunsford, Baskin & Priebe, PLLC. After-hours visits are available.
Resource:
mwcc.ms.gov/pdf/gen&proRules.pdf