Common Road Construction Fatal Injuries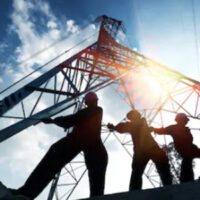 Construction jobs are usually at or near the top of those most dangerous occupations lists which pop up from time to time. Primarily, that's because of the heavy equipment which these workers must use and the inherently dangerous places where they work. Unfinished buildings usually have unfinished stairwells and a number of other hazards.
Road construction work might be even more dangerous. Heavy equipment operation is part of the job. Furthermore, many of these injuries occur in remote areas. The extra few minutes of response and transit time could make a significant difference in terms of the severity of the injury.
When road construction workers get hurt on the job, a Lafayette workers' compensation attorney can usually obtain compensation for lost wages and medical bills. These victims normally must not prove negligence or fault. These same benefits are available in occupational disease claims, such as hearing loss or repetitive stress injuries.
Falls
Slip-and-fall injuries are a hazard in any job. They're especially prominent among road construction workers. These individuals often walk on unfinished roadways or other dangerous areas. These injuries are most often fatal if the victim has a pre-existing condition, such as a prior fall injury, that increases the severity of the work-related fall.
Falls from a height are a problem as well. Many bridges and overpasses are at least four stories high. Falls from this height are typically fatal.
Road construction work conditions often increase these risks. Frequently, construction workers are on the job at night. Visibility is limited and they are sleepy. Additionally, cars whiz past the workplace at high speeds.
Struck by Falling Object
Many road construction zones are dual work zones. Some people work in high places and others work at ground level. If a worker accidentally drops an object as small and light as a hammer, if the item hits someone on the street, the injury could be fatal, even if the victim is wearing a hard hat.
Electrocution
Rigging electric lights and stop lights requires a great deal of specialization. However, other workers are usually onsite as well. These workers often can't tell the difference between a live wire and a dead wire, especially at night. Electrocutions often overlap with falls. The arc blast usually violently throws the victim away from the area and off a bridge or onto a hard concrete surface.
Caught Between
This category includes motor vehicle accidents. The victim is "caught between" a vehicle and a fixed object, like a retaining wall or the ground. Supervisors often use pickup trucks to inspect different work areas. These operators are frequently so busy thinking about what they will do at their next stop that they do not watch the road very closely.
Workers' compensation does not cover all caught between injuries. If a passing motorist strikes the victim, general civil negligence laws usually apply. These victims or survivors must prove that the driver was negligent, which means the driver failed to use ordinary care. Striking a pedestrian in a construction zone almost always constitutes a violation of the duty of care.
Reach Out to a Dedicated Louisiana Attorney
Four common accidents are responsible for most of the fatal injuries at construction sites. For a free consultation with an experienced workers' compensation lawyer in New Orleans, contact Lunsford, Baskin & Priebe, PLLC. We routinely handle matters in Mississippi and Louisiana.
Resource:
cnbc.com/2019/12/27/the-10-most-dangerous-jobs-in-america-according-to-bls-data.html