Types Of Injuries Groundskeepers Sustain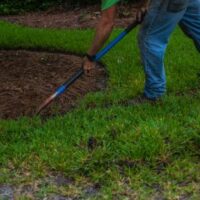 Groundskeepers are among the highest-earning semi-skilled workers in the United States. In addition to relatively high compensation, most groundskeeping workers have reasonably good work environments. They normally work outside in good weather. Therefore, the government expects this sector to grow more than twice as much as other employment sectors between now and 2030.
There's a dark side as well. As outlined below, groundskeepers are susceptible to a number of work-related injuries and illnesses. Frequently, group health insurance policies don't cover these costs. These policies certainly don't replace lost wages. A Jackson workers' compensation attorney can obtain no-fault benefits which do both these things. These benefits help families make it through some very difficult times.
Trauma Injuries
Fall and struck-by injuries are usually the most common workplace trauma injuries. That's true for groundskeepers as well.
Slip-and-fall injuries, as well as falls from high places, are occupational hazards for groundskeepers. A missed step on a patch of wet grass or a sidewalk puddle could cause workers to lose their footing. As for falls from high places, many groundskeepers use ladders to trim tall trees. These ladders are usually on uneven ground.
These injuries are normally straightforward, but they are sometimes complex. Wet spot falls are a good example. Sometimes, a malfunctioning sprinkler makes an area slick. Other times, a co-worker, property owner, or other company's worker improperly installed the system. These claims are usually negligence claims as opposed to workers' compensation claims. These victims must establish a lack of care to obtain compensation.
The good news is that victims in these cases are entitled to additional damages for their noneconomic losses, such as pain and suffering.
Occupational Diseases
Long-term brain injuries and hearing problems plague many workers. Groundskeepers are probably more vulnerable to these occupational diseases than other workers.
Some people are surprised to learn that groundskeepers risk brain injuries. Here's how they happen.
Many people enjoy the smell that lawn clippings emit. They aren't smelling the clippings themselves. Instead, these people are sniffing benzene fumes. Super-heated organic matter, like yard trimmings near a gasoline engine, emits these fumes.
Benzene fumes are also prevalent in cigarette smoke and in the air around hazardous waste sites. Some exposure effects include:
Arrhythmia (rapid heartbeat),
Sleepiness,
Confusion,
Headaches, and
Dizziness.
Effects like these make it difficult or impossible to function at home, work, or most anyplace else.
Hearing loss is an issue as well. Many groundskeepers don't wear earplugs or other protective devices, mostly because they don't fully understand the risk. Exposure to sounds as low as 35 decibels, which is the noise a lawnmower makes, can cause permanent hearing loss.
If doctors catch these injuries soon enough, a hearing aid usually corrects the problem. Today's hearing aids block ambient noise and amplify other sounds. But these conditions are degenerative. If the victim's condition deteriorates, the only option is usually risky and invasive surgery to repair a damaged eardrum.
Connect with an Experienced Hinds County Attorney
Well-paid groundskeepers take some well-documented risks when they do their jobs. For a free consultation with an experienced workers' compensation lawyer in Jackson, contact Lunsford, Baskin & Priebe, PLLC. After-hours visits are available.
Resource:
bls.gov/ooh/building-and-grounds-cleaning/grounds-maintenance-workers.htm#tab-6