What Are the Most Common Types of Faulty Equipment in the Workplace?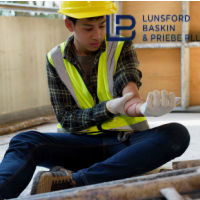 Industrial accidents in the workplace can occur as a result of faulty and defective equipment. Such accidents can cause both minor and severe injuries that result from an improperly made piece of machinery or equipment. For workers in certain fields who regularly handle machinery and equipment that could be faulty, it's important to be cautious and to make sure that employers are aware of any defects that pose safety risks.
By turning our attention to common types of faulty equipment, we can better understand safety risks and also liability for any resulting accidents.
Common Types of Faulty Equipment
Construction, manufacturing, and similar lines of industrial work can expose workers to a greater number of machines and equipment that can pose danger if they're faulty. Some of the most common types of defective equipment and related accidents include:
Cranes collapsing or tipping over
Electrical equipment lacking proper insulation
Temporary stairways, scaffolding, and other elevated structures
Hand tools for hammering, welding, and other uses
Transportation equipment such as forklifts, hoists, and derricks
Industrial equipment such as conveyors, feeder belts, and rotators
Injuries sustained from defective equipment can be serious. Falls from installed stairways or scaffolding can break bones and cause internal damage. Electrical accidents can cause burns and other damage from electric shock. Manufacturing equipment that handles heavy loads can cause crushing damage, bruising, and head trauma depending on the injury type and nature of the accident.
Who Is Responsible for Injuries Caused by Faulty Equipment?
Employers are responsible for following specific requirements for maintaining a safe workplace. All employees must inspect, maintain, and safely operate equipment and machinery. In the case of defective equipment, the equipment manufacturer may be held liable. If the equipment was rented, the rental company could also be held responsible.
In some cases, an employee can still be held at fault for an equipment accident. If an employee, particularly one who's very used to using the equipment that caused the injury, was careless or lazy about following proper use practices, he or she could bear at least some responsibility for the injury. A piece of truly faulty equipment must be shown to incorrectly operate even when used safely and correctly. For example, a device whose emergency shut-off feature fails could be considered defective. A vehicle that fails to stop when the brakes are used might also be defective.
Is the Manufacturer Always Responsible for Faulty Equipment?
There are several considerations when figuring out fault regarding a piece of defective equipment. Assessing why a piece of equipment broke down or failed to operate correctly is the first step. Over time, most equipment breaks down and experiences wear and tear. Accidents resulting from worn equipment could be blamed on employers' and companies' failure to safely maintain equipment. Even with safe use, the operator of such equipment could be held at fault if the employee is supposed to inspect and maintain equipment to at least a basic degree.
However, a factory-borne defect in equipment could mean that the manufacturer is liable. Fault and negligence factor into any product liability case. The manufacturer may have been negligent in testing and approving its products. A company and employee could also be negligent inadequately maintaining equipment, however.
Have You Suffered an Injury at Work? We Want to Talk.
If you've been hurt while working in Louisiana, talk to the experts at Lunsford, Baskin, and Priebe, PLLC. If faulty equipment caused your injury, you'll need a caring and resolute legal team to help you prove your case.
Our firm consists of an experienced team of Louisiana workers' compensation attorneys and personal injury lawyers in Louisiana. Contact us at 504-788-2994 so that we can learn more about your case and provide a free consultation for you.