Vocational Rehab and Workplace Injuries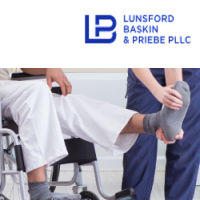 Injured workers in Louisiana are eligible for workers' compensation, which has many components. You may already be aware of the fact that you are entitled to all costs that are reasonable and necessary to treat your injury and achieve maximum cure.
Doctor and hospital bills (including emergency room)
Nursing services
Medical supplies
Prescriptions
Physical therapy
Rehabilitation services
Mileage reimbursement for your travel to and from your medical visits
You may also be aware that your employer is not allowed to fire you simply because you applied for workers' compensation.
However, you may not be aware of what happens if you aren't physically able to go back to your old job. There is an entire procedure for this in the state of Louisiana, and it falls under the aegis of Vocational Rehabilitation.
Statute §1226 states that employees with injuries preventing them from earning the same amount as they were before their injuries are entitled to prompt rehabilitation services. These services will be provided by a licensed professional vocational rehabilitation counselor who must comply with a code of professional ethics.
The goal is to return a worker with a disability to work as soon as possible and with a minimum of retraining. These procedures are listed below. If the first option is not possible, then the next option should occur.
If that option isn't possible, move on to the next one on the list, and so on:
Return to the same position that you had before the accident, injury, or occupational disease.
Return to the same position but with accommodations or modified duties.
Return to a related occupation that fits with your education and marketable skills.
On-the-job training.
A short-term retraining program that lasts less than 26 weeks.
A long-term retraining program that lasts between 26 weeks and a year. (if you wish to voluntarily complete a training program that takes more than a year, you are allowed to.)
Self-employment.
An injured employee must request and begin retraining within two years from the date of the termination of temporary total disability as determined by the treating physician.
The state is not allowed to require you to relocate in order to take up one of these employment options. However, you may have to go to a different location while you are being trained. If this happens, your transportation, board, and lodging will be paid for.
Your employer is responsible for selecting a licensed professional vocational rehabilitation counselor to evaluate and assist you in your job placement or vocational training.
It's important to understand that you have rights; it's also important to understand that the process doesn't always work exactly the way it was designed to. At any point along the process, you have the right to consult an attorney to represent you.
For example, if your employer refuses to provide the vocational rehabilitation services you are entitled to, or in the event of any kind of dispute, you can file a claim with the office to review the need for such services or the quality of the services being provided.
Lunsford, Baskin, & Priebe's dedicated and professional team has years of experience dealing with workers' compensation claims in Louisiana; they know what to do if your rights are being neglected.
You have the right to an expedited summary proceeding, which means that the workers' compensation judge must set a hearing date within 3 days of receiving this motion.
After that, your hearing will be held between 10 and 30 days after your employer receives notice of your motion. (This will be delivered either through certified or registered mail.)
It is also important to know that if you don't cooperate with the vocational rehabilitation counselor, your weekly compensation benefits could be reduced by 50% for each week you refuse.
The vocational rehabilitation counselor
You may assume that the vocational rehabilitation counselor is working for you, but it doesn't quite work that way. The counselor is selected by and paid for by your employer's insurance agency, which means that any bias is not necessarily in your favor. Ultimately, the goal of the insurance company and your employer is to reduce or eliminate your benefits.
What is included in your rehabilitation?
The vocational rehabilitation counselor must consult all of your medical records, meet with you face to face, and conduct certain tests to determine your suitability for particular types of employment. For example, your education level, social skills, reading skills, and communication skills will be assessed, among other attributes and interests. This is to determine your transferable skills.
The counselor will meet with your physician to determine your capabilities. You must be given 15 days advance notice of this meeting, and you and your attorney are allowed to be present.
The counselor will then conduct a job search for suitable positions and meet with employers to make sure that they actually have jobs to offer and are willing to hire.
The counselor will help you apply for jobs by working on such things as interview and resume skills.
At the end of the process, your employer's insurance company can legally reduce or terminate your benefits if certain things are true:
You must have received appropriate vocational rehabilitation.
An actual job must exist at the time that you received notice about it.
The job must fit your physical and mental capabilities.
The job must offer an appropriate wage, considering your experience, education, and skill set.
The position must be available in your geographic location.
Notice that there is no proviso saying that you must be hired before your benefits are terminated. It is possible for you to not get a job – and also to lose your benefits.
The Louisiana workers' compensation process is well-intentioned and often works to provide benefits and solutions that satisfy all concerned parties. However, because some of the law is murky and inherently biased against you and because you will be going up against agencies with multiple attorneys of their own (all working to improve their profits), you would be well advised to seek representation for yourself. This is not an easy process to navigate alone.
Knowing what the law requires is one thing; standing up to the insurance carrier when they deny your claim or cut off your benefits prematurely is another. At Lunsford, Baskin, & Priebe, our professional, dedicated team has years of experience practicing exclusively in the area of workers' compensation law. We'll take on the task of making sure you get your benefits promptly and fully paid, including appealing claim denials if necessary. We will make sure that your vocational rehabilitation operates the way it is supposed to and that you receive the services you are entitled to.
For help with a Louisiana workers' compensation claim or denial, call the New Orleans workers' compensation lawyers of Lunsford, Baskin, & Priebe, PLLC for a free consultation at 504-788-2994.