Utah Teen Killed in Suspected Drunk Driving Accident while Riding Bike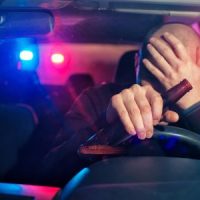 Nothing could be more tragic than the news that a loved one has been killed due to the actions of a suspected drunk driver on the road. However, this is the horrific scenario that a Roosevelt, Utah, family is reeling from after they received a terrifying and life-changing call last weekend. On Saturday, September 2, the Cole family received news that 15-year-old Dominic Cole had been hit by a car and killed when he was riding his bicycle with friends that morning. The accident is said to have occurred within the vicinity of 1500 East and 2000 South in Roosevelt.
According to KSL local news reporters who obtained a probable cause statement following the horrific accident, the officer who responded to the potential drunk driving accident stated that when he spoke to the driver of the vehicle that hit young Dominic Cole he could "smell a strong odor of an alcoholic beverage coming from her breath." The officer went on to say about 34-year-old Monie Manning, who was driving the car that killed Dominic Cole, "I observed a liquor bottle on the back seat and some open beer cans on the back seat passenger floor…I believe that Monie was under the influence of an alcoholic substance." KSL also reports that a document obtained from the jail where Ms. Manning was taken indicates that she failed all DUI tests and that she became "aggressive in the police car."
The Cole family, who are still waiting for answers and justice for the death of their loved one, are undeniably devastated for their loss. "I honestly can't explain the heartache that me and my family are going through right now," Dominic's older sister is reported stating of her brother's death. "He would go out of his way, no matter how his day was going to make everybody else around him smile…he was a good kid."
Help for Families Who Have Experienced the Loss of a Loved One to a Drunk Driver
Unfortunately, drunk driving accidents are not uncommon, and happen not only in Utah but in Mississippi as well. In Mississippi, when a loved one is killed in an accident due to another driver's intoxicated driving, or other type of negligent or intentional conduct, certain family members may be entitled to compensation under Mississippi wrongful death laws. In order to determine whether you may have a case for compensation for the loss of a loved one in an accident that was caused by another person or party's negligent or intentional acts, it is best to speak with an experienced Mississippi personal injury lawyer.
The experienced Mississippi personal injury lawyers at Lunsford Baskin & Priebe offer a free and confidential consultation to learn about your case and to see if they can help you get justice. They work on a contingency basis,which means they only get paid if they settle or win your case. Contact the experienced Mississippi personal injury lawyers at Lunsford Baskin & Priebe today and learn about your rights and options for free.
Source:
ksltv.com/584007/family-of-15-year-old-killed-by-suspected-drunk-driver-speaks-out/