What is My Motorcycle Accident Personal Injury Case Worth? An In-Depth Look at Damages in Mississippi Motorcycle Accident Cases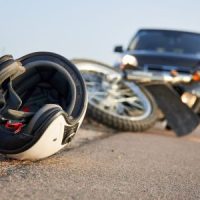 Motorcycle accidents are no joke. When a person is involved in a motorcycle accident, they are typically the smaller vehicle on the road, traveling with little protection in comparison to the hard steel, plastic, and fiberglass of a car. As a result, a motorcycle accident can leave a person critically injured and disabled, or even dead. Although thousands of motorcycles hit Mississippi roads every day, the unfortunate reality is that drivers in larger vehicles, such as cars, SUVs, and trucks, sometimes do not register or see motorcyclists on the road, and tragic motorcycle accidents can and do happen. In fact, according to the National Safety Council, although motorcycles only make up 3% of all vehicles registered in the United States, motorcyclists account for 3% of all motor vehicle occupant injuries, 17% of total occupant fatalities, and 14% of all traffic fatalities.
When a person is injured in a motorcycle accident due to another person or party's negligent or intentional acts, they may have a claim under Mississippi personal injury laws for compensation related to their injuries. But how much is a Mississippi motorcycle accident personal injury case worth, and what are the categories of damages available under the law to help make the victim of a negligent or intentional motorcycle accident in Mississippi whole?
Categories of Damages in Mississippi Motorcycle Accident Personal Injury Cases
It may be disappointing to hear, but there is no "magical" way to calculate potential damages in a Mississippi motorcycle accident personal injury case. Instead, a number of factors influence how much compensation a Mississippi personal injury plaintiff might recover in their case. Those factors include:
Liability and Negligence: The court will look at the degree to which the party at-fault was negligent or liable. If a personal injury plaintiff is found by a court to be partially liable, this could reduce the amount of compensation awarded;
Lost Wages and Income: When a person is disabled from work due to a motorcycle accident caused by another party's negligence or intentional acts, they may be entitled to wages lost for missing work, due to the injuries sustained;
Insurance Policy Limits: A defendant may only have their insurance policy limits to satisfy a judgment. This may limit a plaintiff's ability to collect a judgment, even if the defendant is found liable;
Severity of Injuries Sustained: The severity of a person's injuries will impact the value of the case. Injuries that are especially severe or permanently disabling may entitle a plaintiff to more compensation;
Property Damage: If a motorcycle accident personal injury case involves damage to a plaintiff's property, such as to the motorcycle involved, a motorcycle accident victim may be entitled to compensation for repairs or replacement;
Pain and Suffering: Compensation for the emotional and physical pain and suffering that a plaintiff endured due to the accident may be factored into the value of the case.
In addition to these factors, there are many other factors that may influence the value of a motorcycle accident personal injury case in Mississippi.
If you were injured in a motorcycle accident or other type of motor vehicle accident due to the fault of another person or party, do not hesitate to learn about your rights. Contact the experienced Mississippi personal injury lawyers at Lunsford Baskin & Priebe for a free and confidential consultation and find out if they can help today.
Source:
injuryfacts.nsc.org/motor-vehicle/road-users/motorcycles/