Implementing Worker Service Charge Compensation Schemes May Have Unintended Consequence for New Orleans Restaurant and Hospitality Employers – How Louisiana Workers' Compensation Insurance Premiums May Increase for New Orleans Employers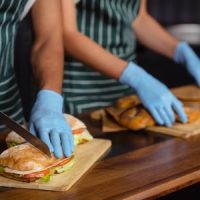 There is no question that the service industry looks a lot different than it did even just five years ago to many New Orleans residents. Automation of tasks formerly handled by human hands, the popularity of take-out and delivery during the pandemic, and rising costs passed down to what seems to be just about everyone have all impacted the way that we dine and pay at restaurants. Of course, perhaps no one can feel the changes in the industry as much as New Orleans restaurant and hospitality employers and New Orleans restaurant and hospitality workers, who must navigate what almost seems to be a different world of customer service in the year 2023.
Typically citing increased costs and wages, restaurant and hospitality employers in New Orleans are shaking up the industry even more by doing away with traditional tip compensation schemes and, instead, opting for a service charge model. However, service charge models may have unintended consequences for New Orleans employers.
Service Charges vs. Tip Compensation Schemes in the New Orleans Restaurant and Hospitality Industry
Service charge compensation schemes in New Orleans typically involve an employer opting to implement a fixed percentage of a customer's total bill – often 15% or 20% — as an additional cost passed on to the customer to supplement employee wages. Under service charge compensation schemes, the customer typically is not prompted to tip, but instead pays the fixed service charge on top of the meal as a cost for the service of the wait staff and other service staff, such as bartenders and hostesses. Depending on the state wage laws, the employer may opt to keep all or some of the service charge in order to offset employee wages. While traditionally many restaurants in New Orleans and across the country already charged a service charge for large parties (sometimes called a "large party gratuity"), restaurants often cite increased operating costs as the reason for extending service charge compensation arrangements to all customers, regardless of party size.
Service Charge Compensation Schemes and Workers' Compensation Premiums
According to online workers' compensation insurance resource Business Insurance, service charges may have more of an impact than employers may have intended. Business Insurance notes, "The controversial trend of tacking on automatic tips, or 'service charges,' to customer bills will likely have a trickle-down effect on workers [sic] compensation premiums, which are likely to increase for some employers…." Indeed, the online resource goes on to report that the National Council on Compensation Insurance filed changes regarding factoring in service charges when calculating workers' compensation insurance premiums based on employee payroll.
If you were injured at work and you need assistance with your workers' compensation claim in New Orleans, contact the experienced New Orleans workers' compensation lawyers at Lunsford Baskin & Priebe. The experienced workers' compensation lawyers at Lunsford Baskin & Priebe offer a free and confidential consultation to see if they can help you get workers' compensation benefits due. Contact Lunsford Baskin & Priebe and speak to an experienced New Orleans workers' compensation lawyer about your case today.