Mississippi Cement Manufacturer's OSHA Battle Highlights Dangers to Workers in Concrete Manufacturing Industry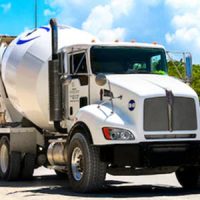 Mississippi concrete manufacturer Buzzi Unicem USA announced this week that it has decided to fight five Occupational Safety and Health Administration (OSHA) citations the administration has levied against it. According to Occupational Health & Safety Online, Buzzi Unicem USA, which is located in Natchez, Mississippi, was hit with the safety fines after a Buzzi Unicem worker was killed in a workplace drowning accident when he fell off of a barge into the Mississippi River earlier this year in February. The fines levied against Buzzi Unicem specifically allege that the concrete manufacturing company failed to meet OSHA safety standards by failing to make sure that Buzzi Unicem workers wear personal flotation devices (such as lifejackets) and by not installing guardrails at the workplace to prevent workers from falling off the of the dock barge where the worksite is located. In addition to those citations, which are related to the February, 2023, workplace drowning accident, Buzzi Unicem was also cited for unrelated safety violations, including for the lack of first aid training to Buzzi Unicem workers and for the fact that there are no eyewash stations at the worksite.
In response to the five citations, which total $62,500, or $15,623 per citation, Buzzi Unicem stated that it "objects to any characterization by OSHA that the citations are a final determination that the company violated any OSHA regulation or caused the death of [its] employee". In addition to the currently pending OSHA violations, Buzzi Unicem USA also has three active appeals for other OSHA cases against it.
Mississippi Workers Face Dangers in the Concrete Manufacturing Industry
According to OSHA, more than 250,000 Americans work in the concrete manufacturing industry. Of those 250,000 workers, over 10% experienced a workplace injury, and 42 workers died in one single year alone. Mississippi workers in concrete manufacturing are exposed to hazards including chemical burns from concrete, slips, trips and falls, inadequate safety measures and equipment (such as lockout/tagout systems and equipment guards), overexertion, and other dangerous and potentially fatal workplace hazards. As the Buzzi Unicem OSHA cases demonstrate, even if workers are diligent in following safety measures, employers may not have all legally-required safety measures in place, and workers may be subject to injury or even death.
Help for Injured Workers in Mississippi
If you were injured in a workplace accident, whether at a concrete manufacturer or another employer, it is important to learn about your rights and entitlement to Mississippi workers' compensation benefits. The best place to start is by speaking to an experienced Mississippi workers' compensation lawyer about the next steps you should take to obtain workers' compensation benefits due to you. The experienced Mississippi workers' compensation lawyers at Lunsford Baskin & Priebe are here to listen to your story and to see if they can help you get Mississippi workers' compensation benefits due. Contact the experienced Mississippi workers' compensation lawyers at Lunsford Baskin & Priebe today and speak to an experienced Mississippi workers' compensation lawyer about your case for free.
Source:
ohsonline.com/articles/2023/08/28/buzzi-unicem-usa-challenges-osha-citations-over-mississippi-river-accident.aspx