Work in Construction in Louisiana? Here's What You Need to Know About Common Construction Industry Workplace Accidents and Your Right to Louisiana Workers' Compensation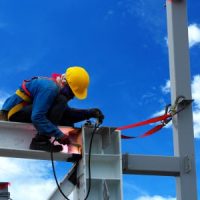 When we drive down the highway, ascend the stairs of our office buildings, cross over bridges, and speed down tollways, it is rare that we have the hardworking people who built our roads, bridges, buildings, and byways in the forefront of our minds. The truth of the matter is that the infrastructure that we rely on was built at some point by someone, and their hard work, sweat, and even blood, enables us to carry out our errands, work, and lives today. Far from sung heroes of America, construction workers often do not get the credit they deserve, especially in light of the many injuries that they may be at risk of suffering on the job. But what exactly are the common injuries that construction workers suffer, and what can an injured construction worker do if they are injured at work and unable to do their regular job and longer?
Common Workplace Injuries in the Construction Industry in Louisiana
Although there are a number of different injuries that construction workers in Louisiana may face every day, some injuries that are more common than others in construction work. According to Forbes online, the most common workplace injuries in the construction industry include: broken bones, spinal cord injuries, back injuries, traumatic brain injuries, illnesses and the development of serious health conditions and cancers due to chemical and toxin exposure, loss of limbs or appendages, blindness and vision damage, head injuries, and severe burns. In addition to serious, or even catastrophic injuries, construction workers may even be at risk of dying from a workplace injury. It is important to keep in mind that even though federal and state laws mandate safety regulations for construction industry employers, not all employers follow the rules and regulations, and workers may be at risk for injuries related to lack of safety measures.
Options for Injured Workers for Financial Assistance Under Louisiana Workers' Compensation Laws
When a worker is injured in a workplace accident in Louisiana, whether in construction or any other industry, they may have options for financial help under Louisiana workers' compensation laws. Under Louisiana workers' compensation laws, most injured workers, with some exceptions, are entitled to important benefits such as wage replacement compensation, medical expense reimbursement, disability benefits, vocational training services, and other important benefits. In addition, if a worker is tragically killed on the job, Louisiana workers' compensation laws may entitle certain family members of the deceased worker to Louisiana workers' compensation death benefits.
If you were injured on the job in Louisiana, contact the experienced Louisiana workers' compensation lawyers at Lunsford Baskin & Priebe. The experienced Louisiana workers' compensation lawyers at Lunsford Baskin & Priebe offer a free and confidential consultation to listen to your workplace accident story and to see if they can help you get workers' compensation benefits due. Contact Lunsford Baskin & Priebe today and speak to an experienced Louisiana workers' compensation lawyer about your rights and options for free.