U.S. DOT Sheds Light On Dangers Of Drunk Driving, Impacts On Driving Ability Leading To Car Accidents Explained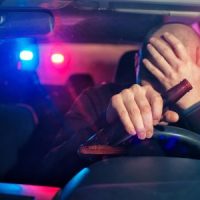 Most Mississippians are fully aware that drinking and driving just don't mix. After a long night out of partying, a few too many at an after-work happy hour, or a fun date with lots of libations, most responsible people know that they should get a ride home. However, deaths and injuries resulting from drunk driving automobile accidents are still rampant in Mississippi and throughout the United States, and show no indication of slowing down anytime soon. To shed light on just how dangerous drunk driving is, and the recent data, the United States Department of Transportation National Highway Transportation Safety Administration (NHTSA) released a report on drunk driving to the public. The information in the NHTSA report is helpful for Mississippians to understand the dangers of driving while drunk, as well as being a sober driver on the road with drunk drivers.
NHTSA Explains Why Drunk Driving is Just So Dangerous
According to the NHTSA report, drunk driving is dangerous because alcohol reduces brain function, impairs thinking, reasoning, and muscle coordination. This leads to unsafe driving, as drunk drivers are unable to make reasoned decisions, see properly, act quickly, remain vigilant and make safe choices. The NHTSA notes that even though in most states a Blood Alcohol Concentration of .08 grams of alcohol per deciliter is unlawful while driving, even a small amount of alcohol can actually impact a driver's safe driving ability. For example, at a BAC at .02, a driver typically experiences "some loss of judgment; relaxation; slight body warmth; altered mood," which can result in a "[d]ecline in visual functions (rapid tracking of a moving target), decline in ability to perform two tasks at the same time (divided attention)." At a BAC of .08, the NHTSA states that "[m]uscle coordination becomes poor (e.g., balance, speech, vision, reaction time, and hearing), harder to detect danger; judgment, self-control, reasoning, and memory are impaired" are typical impacts on driving ability. This leads to "concentration and short-term memory loss, speed control, reduced information processing capability (e.g. signal detection, visual search), impaired perception."
Mississippi Drunk Driving Accidents – Where to Turn
It is clear that driving even after having only a little to drink can increase the risk of being involved in a drunk driving car accident. Unfortunately, as a result, even drivers out on the road may be a victim of a drunk or distracted driving accident.  If you or a loved one have been the victim of a drunk driving car accident in Mississippi, it is best to reach out to an experienced Mississippi car accident lawyer to learn about your rights and options to compensation under Mississippi laws. The experienced Mississippi car accident lawyers at Lunsford Baskin & Priebe offer a free and confidential consultation to learn about your car accident and to see if they can help you get justice. Contact the lawyers at Lunsford Baskin & Priebe today and speak to a lawyer about your case for free.
Source:
nhtsa.gov/risky-driving/drunk-driving