Pennsylvania Chocolate Factory Explosion Highlights Dangers Of Factory Fires, Iowa Factory Fire Remembered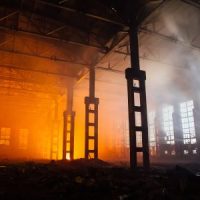 In the wake of the March 30 R.M. Palmer Co., factory explosion that occurred in West Reading, Pennsylvania, tragically killing seven workers and injuring at least eight more, America is forced to face its dark history of factory fires and blasts. Factories are, of course, in and of themselves dangerous workplaces, with workers working at fast speeds, often in extreme temperatures, with heavy equipment, loud noises, uneven and slippery floors, and sharp or dangerous tools and objects. Combine the hazards of a factory with a natural gas leak, mechanical failures, or other major problems that can lead to an explosion, and you have a recipe for a workplace that is very dangerous for the average worker.
In grasping to understand the tragedy that recently unfolded in West Reading, it is important to remember the other recent factory fires and explosions that have exposed workers to extreme dangers, and that have rocked the nation. One such fire, the C6-Zero factory fire in Marengo, Iowa, happened just a few months ago, and cannot be forgotten.
30 Workers Subjected to Blaze in Shingle-Remanufacturing Factory Fire
In early December, 2022, the C6-Zero factory in Marengo, Iowa, experienced a massive explosion. 30 workers were inside the factory when the explosion occurred, and more than a dozen people were injured. According to local news reports, workers are reported to have been performing maintenance duties on the facility when the fire broke out after a piece of equipment exploded in the plant. The explosion has since been ruled out as an intentional act, and is believed to have been caused by a mechanical failure that ignited vapors emitted through the factories typical processes. All workers were, fortunately, accounted for after being evacuated from the factory. Reports indicate that there was a prior explosion at the factory in October, 2022, when a tank that was in the process of being welded caught on fire. In that fire, a worker was also injured.
Where to Turn in Mississippi When a Workplace Accident Disables You from Work
There is no doubt that workplace accidents, especially those as extreme as a factory fire or explosion, can severely injure workers on the job, and even render them disabled from working. Fortunately, in Mississippi, most workers are entitled to workers' compensation benefits if they are injured on the job and cannot work. In Mississippi, injured workers may be entitled to important workers' compensation benefits, such as wage replacement benefits, medical expense reimbursement, vocational rehabilitation services, and more.
If you have been injured on the job in Mississippi and you are seeking workers compensation benefits, contact the experienced Mississippi workers' compensation lawyers at the law firm Lunsford Baskin & Priebe. The Mississippi workers' compensation lawyers at Lunsford Baskin & Priebe offer a free and confidential consultation to learn about your case and to see if they can help. Contact Lunsford Baskin & Priebe today and speak to a lawyer about your Mississippi workers' compensation case for free.
Source:
desmoinesregister.com/story/money/business/2022/12/09/marengo-explosion-what-we-know-about-the-plant-injuries-and-the-fire/69714853007/