Toxic Exposure and Occupational Diseases: What You Should Know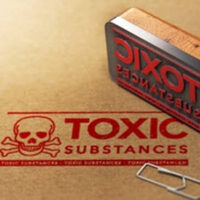 The latency period for mesothelioma and other occupational diseases often exceed twenty years. Furthermore, symptoms often appear so gradually that these victims, and even their doctors, do not immediately know the full extent of the illness. So, by the time a doctor diagnoses the disease and the victim connects that disease to the work environment, the workers' compensation claims deadline has long since passed.
As outlined below, even in these situations, occupational disease victims still have legal options. By definition, an "occupational disease" is a condition which appears over the course of more than one work shift. Since these cases are rather complex, only the most experienced Jackson workers' compensation attorney should handle them.
Diagnosis and Treatment Issues
Mesothelioma is one of the most common occupational diseases. Asbestos exposure causes this rare and aggressive form of cancer. Demolition and renovation workers often come into contact with asbestos. For various reasons, none of which are relevant to a workers' compensation claim, these workers do not wear sufficient protective gear. This clothing is essential because just one microscopic asbestos fiber could cause mesothelioma or other conditions, like asbestosis, a breathing disease.
Cancer survival rates have increased considerably since the 1990s. However, if doctors do not promptly and properly diagnose the condition, treating physicians must play catch-up.
These diagnosis and treatment issues are not as prevalent in Mississippi. These job injury victims may typically choose their own doctors. So, right from the start, if they show cancer-like symptoms, they may visit an oncologist. This choice continues throughout the course of treatment.
Other occupational diseases with similar issues include hearing loss and breathing problems, often because of toxic fumes. Most victims do not rush to see doctors when their hearing dims somewhat or they are sometimes short of breath. As a result, by the time doctors diagnose these conditions, they have reached advanced stages.
Compensation Available
Regardless of the facts, job injury victims are entitled to significant compensation. This compensation helps them get back to work quickly. In the end, that's what everyone wants.
Cancer treatments are more effective today. They are also more aggressive today. Most people cannot work while they undergo chemotherapy and radiation treatments. They certainly cannot work after surgery.
In these situations, workers' compensation usually pays two-thirds of the victim's Average Weekly Wage. The AWW includes all cash and non-cash compensation, whether it is regular or irregular. If the victim is able to work part-time, workers' compensation typically pays two-thirds of the difference between the old and new salaries.
Not all cancer victims recover. Similarly, hearing problems and breathing issues are often permanently disabling. In these situations, workers' compensation typically pays a lump sum, depending on the extent and nature of the disability.
Occupational disease treatments are also quite expensive. Cancer treatments often cost more than $10,000 a month. So, in addition to replacing lost wages, workers' compensation pays medical bills. All reasonably necessary medical expenses, from the first doctor's visit to the last day of emergency care, are usually covered.
Connect with an Experienced Attorney
No matter when they are diagnosed, occupational disease victims have legal options. For a free consultation with an experienced workers' compensation lawyer in Jackson, contact Lunsford, Baskin & Priebe, PLLC. Home, virtual, and hospital visits are available.
Resource:
ncbi.nlm.nih.gov/pmc/articles/PMC3790169/