What Not to Expect in a Mississippi Workers' Compensation Case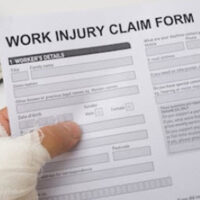 Many people are at least somewhat familiar with the workers' compensation process. They know they must promptly file claims in order to receive no-fault insurance benefits. However, many job injury victims still fear the unknown. Specifically, they are afraid of the repercussions which they believe accompany a workers' compensation claim.
A Jackson workers' compensation attorney does more than stand up for your rights in the proceedings themselves. An attorney also stands up for your legal and financial rights in other areas. In short, a lawyer ensures that the fallout you must deal with if you file a workers' compensation claim is as close to possible as non-existent.
Discrimination
During and after the workers' compensation proceeding, discrimination in any form is illegal. Employers cannot take adverse action against job injury victims simply because they filed workers' compensation claims.
Current employers often retaliate in very subtle ways. For example, they transfer job injury victims to less desirable positions, often in the name of worker safety. But for the most part, such transfers are the employee's decision, not the employer's.
Sometimes, retaliation is not so subtle. Some employers try to fire claimants e=rather than pay them the compensation they deserve. Typically, attorneys must only establish a temporal relationship between the claim and adverse action (e.g. filing a claim in January and being laid off in February).
It's also illegal for employers to blacklist such employees when they leave. On a similar note, it's usually illegal for future potential employers to ask applicants about prior workers' compensation claims.
An Easy Path
In the before times, the workers' compensation system sped compensation to injured workers when they needed it most. Those days are gone. Today's Mississippi workers' compensation system is dominated by insurance companies. So, at every turn, expect a fight.
This fight usually begins at the initial stage. Most Claims Examiners deny most claims, at least in part. This denial has little if anything to do with the merits of your case. It's just the system's way of discouraging victims from pursuing their claims.
Things do not get much easier at the appeal stage. True, especially if you have a lawyer, the playing field is more level. However, an attorney must thoroughly prepare for the appeal hearing. As a rule, lawyers are not easily intimidated. Insurance company lawyers do not scare most workers' compensation attorneys. The opposite is also true. Many insurance company lawyers are not intimidated by a victim's lawyer.
However, intimidation has little to do with risk. If an administrative law judge hears the dispute, there is a good chance the ALJ will side with the victim, especially if the victim's lawyer has prepared sufficiently. Therefore, many cases settle at this point. Insurance companies simply do not want to risk it all at an ALJ hearing.
Connect with an Experienced Attorney
You have rights when you file a job injury claim. For a free consultation with an experienced workers' compensation lawyer in Jackson, contact Lunsford, Baskin & Priebe, PLLC. Home, virtual, and hospital visits are available.
Resource:
cerity.com/learning-center/injury-at-work/workers-comp-claim-process/