The Hazards of Healthcare Work in Louisiana: Common Causes of Healthcare Worker Injuries Explained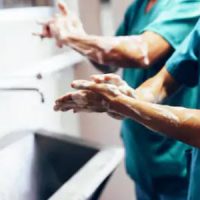 Particularly in the post-COVID-19 Pandemic era, healthcare workers are becoming more and more acknowledged for the important and hard work that they do every day. We often forget the tens of thousands of healthcare workers that work to help save lives in America every day, and were reminded of just how hard they fight to serve the public when we saw them battle COVID-19 over the pandemic period. The COVID-19 Pandemic revealed to Americans all over the country just how dangerous healthcare work can be – with long hours, exposure to harmful diseases, and the toll of even wearing protective equipment all day long, healthcare is certainly one of the toughest jobs out there. However, healthcare workers were not just at risk of getting a workplace injury during the hectic and confusing Pandemic period. Indeed, healthcare workers are exposed to hazards on the job every day that can cause serious injury, and in some extreme cases, even death. To help Louisiana residents better understand just how dangerous healthcare work can be, we've compiled the most common causes of healthcare worker injuries.
Top Causes of Healthcare Worker Workplace Injuries
The top causes of healthcare worker workplace injuries include:
Slips, trips, and falls: healthcare facilities can have slippery and wet floors and uneven walkways and surfaces, which can contribute to the increased risk of slips, trips, and falls for healthcare workers;
Overexertion injuries: healthcare workers are often required to lift, transfer, and reposition their patients, which can cause strains or overexertion-type musculoskeletal injuries;
Exposure to hazardous chemicals and substances: healthcare workers often come into contact and are exposed to chemicals and potentially harmful substances. If handled improperly, chemicals and other hazardous substances can cause burn injuries, infections and other injuries to healthcare workers;
Pricking injuries: Healthcare workers who are required to handle needles and other sharp tools or instruments may be injured by accidental pricks or sticks. Healthcare workers are at risk of disease transmission from a prick or stick injury;
Violence on the job: healthcare workers, especially those who work in emergency care, may be subject to violence and assault from patients, coworkers, or visitors to the ER;
Accidental injuries: healthcare is fast-paced work and a number of different injuries can result from human error, equipment and tool malfunctions, or other unforeseen accidents that can occur in a busy healthcare facility or hospital.
Help for Injured Workers in Louisiana
Whether you are a healthcare worker or any other type of worker, if you are injured on the job in Louisiana, it is important to learn about your rights and options when it comes to Louisiana workers' compensation benefits. The experienced Louisiana workers' compensation lawyers at Lunsford Baskin & Priebe are here to listen to your story and to see if they can help you get Louisiana workers' compensation benefits due. If you are in Louisiana and you have questions about Louisiana workers' compensation benefits, contact Lunsford Baskin & Priebe and speak to an experienced lawyer about your case today for free.