Do I Need a Lawyer for My Minor Car Accident in Louisiana? Why Consulting with a Lawyer Makes Sense, even for Smaller Accidents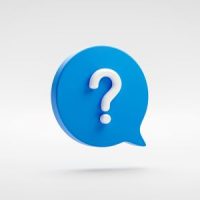 Suffering a car accident that was not your fault can be incredibly scary. On top of potentially serious injuries that must be treated and recovered from, financial strains due to medical bills and lost wages, the loss of transportation if the vehicle has been totaled, and the struggles and strains of regular daily life, the last thing that a person injured in a car accident likely wants to do is start looking up and calling personal injury lawyers. In addition, when a car accident is relatively minor, an injured person may not feel like it is "worth it" to contact an attorney because any outcome may be too small. However, even when a car accident is minor in Louisiana, it is important to speak to an experienced Louisiana personal injury lawyer as soon as possible about your rights and options, particularly if the accident was not your fault. Here are three reasons why booking a consultation with an experienced Louisiana personal injury lawyer makes sense, even in the case that the car accident itself seems minor.
#1. If You are Injured, Get Help
Even if a car accident seems minor at first glance, you may have sustained injuries that are far worse than they may seem at first. Car accident injuries may take time to present in a car accident victim, and it may be several days or even more by the time a person begins to feel the symptoms of a car accident injury. Therefore, it is important to be diligent in handling even a minor car accident with care to protect your health and legal rights. The best way to do this in Louisiana is to seek medical treatment and speak with an experienced Louisiana personal injury lawyer about your next steps after a car accident occurs.
#2. The Other Driver May Surprise You
Even if the car accident you were involved in was clearly the fault of the other driver, the other driver may surprise you by bringing a claim of their own against you. There are strategies at the scene of the accident and afterwards that can help you defend yourself against a bogus personal injury claim against you (and perhaps even counterclaim for your own damages caused by the other driver). An experienced Louisiana personal injury lawyer can fight for your rights and defend you against frivolous personal injury claims by the driver at fault.
#3. The Consultation and Legal Services Cost Nothing Out-of-Pocket
Another reason to consult with a lawyer is that there is little to lose by learning your legal rights and options. The experienced Louisiana personal injury lawyers at Lunsford Baskin & Priebe offer a free and confidential consultation to learn about your case and to see if they can help fight for you in your personal injury case. In addition, they only get paid if they settle or win your case, so you are not on the hook for any legal fees or costs, whether you win or lose. Contact Lunsford Baskin & Priebe and speak to an experienced Louisiana personal injury lawyer about your case today.