The Differences Between a Jones Act Claim and a Workers Comp Claim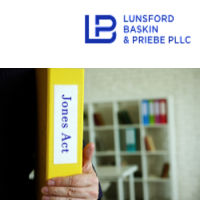 Anyone who works in Louisiana's maritime industry should know about the Jones Act. It's a federal rule that gives sailors and seafaring workers the right to sue their employers for negligence under certain circumstances.
The Jones Act was designed to protect some types of water-based workers from the perils of unseaworthy boats and unsafe working conditions. However, it doesn't apply to everyone and it's not always the best option when you've been hurt at work.
A Jones Act Claim vs. a Workers' Compensation Claim
When you compare the Jones Act to Louisiana workers' comp claims, both types of claims involve workplace injuries. They both cover some level of medical expenses and lost wages, helping injured workers stay physically and financially stable. That's good for both the worker and the employer.
On the other hand, there are several significant differences between the two. The first major difference is in who's eligible to file a claim under the Jones Act vs. workers' compensation.
Only workers who are defined as maritime industry employees qualify under the Jones Act, and the person must spend at least 30% of their career in the industry. This is limited to workers who are completely or almost totally boat-based in their work.
A few examples of workers who could be covered under the Jones Act include:
Ship captains
Vessel crewmembers
Fishing workers
Trawlers and catcher/processors
Cruise ship workers
Casino boat workers
Marine security
Water rescue
By contrast, workers' comp claims apply to most other workers in Louisiana. Although there are some restrictions based on the employment type, size of employer, and qualifying injury/illness, workers' comp claims aren't limited to certain industries like those under the Jones Act.
Another difference exists in the intent of the claim. While the Jones Act helps maritime employees initiate lawsuits, workers' comp claims help other employees and employers avoid lawsuits by securing medical and wage assistance for injured workers.
Finally, there's a requirement that all Jones Act claims involve unseaworthy vessels. A workers' comp claim doesn't include this stipulation, so it has broader applications for more workers in a wider variety of work environments.
How Do I Know Which Type of Claim to File?
If you do maritime work, you might wonder how to handle an on-the-job injury. Are you qualified and prepared to launch a Jones Act lawsuit? Or is it better to file a Louisiana workers' compensation claim?
The answer depends on many factors regarding your unique situation. A lawyer's insight will be extremely valuable to you. Here at Lunsford, Baskin, & Priebe, we have extensive experience helping people weigh their options and make smart choices about the Jones Act and workers' comp.
A workplace injury is a stressful situation, but you don't have to face it alone. Reach out to our Louisiana workers' compensation lawyers to discuss your best route to pursue the full benefits you deserve under the law.
Connect with an Experienced Louisiana Workers' Compensation Attorney
The process of filing a claim for workers' compensation can be challenging to navigate, especially when you're wondering whether the Jones Act applies. For a free consultation with an experienced workers' compensation lawyer in Louisiana, contact Lunsford, Baskin, & Priebe, PLLC. After-hours visits are available.