Can My Workers' Comp Case Be Reopened?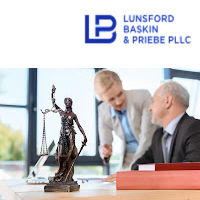 This article isn't designed to give you false hope about the viability of reopening a workers' compensation case. It is extremely difficult to reopen a case that has closed. However, there are some circumstances in which it may be possible.
Why would you want to reopen your case?
The entire workers' compensation process may indeed have been stressful for you. Insurance companies are the ones who make the settlements and pay the claims, and they are notoriously unwilling to part with revenue. You may have engaged a workers' comp attorney — or wished that you had. In either case, you assumed that this particular chapter of your life was closed.
Not so fast:
After your claim was approved by your employer's workers' compensation insurance company, and after a period spent recovering and dealing with pain and possibly with rehabilitation or physical therapy appointments, it seemed that the worst was over and that you could stop worrying so much.
But now your pain has returned. Perhaps your physical abilities have declined. The injury was worse than either you or your doctor had realized at the time — and the financial compensation, work accommodations, or treatment you received is no longer adequate.
This is the time to consult with an experienced workers' compensation attorney to see if you have grounds to work towards reopening your case.
Each state has different laws regarding this situation, but new and compelling evidence will always be necessary.
Mississippi
For example, in Mississippi there is a strict limit of one year after the last payment has been made to you or after you have had your claim rejected to reopen your case. You must act before the year is out.
Mississippi Statute § 71-3-53 allows for this in the following circumstances:
If your physical condition has deteriorated or changed demonstrably
If there was a "mistake in a determination of fact" in the original case
This doesn't mean that you are automatically approved to receive additional compensation. It means that the Mississippi commission could:
Review the compensation case
Issue a new compensation order which may "terminate, continue, reinstate, increase, or decrease such compensation, or award compensation" (if you had been denied compensation in the first place)
If a new order is made, it won't affect the compensation you have already received unless it is determined that "an award increasing compensation rate may be made effective from the date of the injury."
If the committee determines that your compensation rate should be decreased, they cannot go back and take the money you have already received, but they can reduce any payments that have not yet been disbursed to you.
Louisiana
In Louisiana, you may be able to reopen your closed case if certain conditions are met:
Your pain or injury has become worse
Symptoms of the injury that seemed to be healed have returned unexpectedly
You can prove that a legal mistake was made — or that there was a factual error in the order made by the court
You have evidence that the workers' compensation insurance company committed fraud (this is rare and extremely difficult to prove)
If you and your attorney can produce documented compelling evidence of any of these to convince a judge, your case may be reopened or modified. However, the compelling evidence must consist of information or developments that you did not have at the time your case was first closed.
What if you signed a final settlement?
There are different types of settlements that workers may decide to accept, and they do have a bearing on whether or not it is possible to reopen a case.
1.   Compromise and Release:
This is a lump sum payment agreed on by all parties. The insurance company is betting that it will save money by paying one single amount instead of continuing structured payments. If you signed this, it was likely after you reached maximum medical improvement (MMI); you were agreeing that you would make no further claims. Even if your injury worsens, you have relinquished your right to ask for more money. However, if you believe that fraud or any illegalities were involved on the part of your employer or the insurance company, you should consult a workers' comp attorney to evaluate the terms of your settlement and to discuss your options.
2.   Structured Settlement:
This is when a worker is expected to have a disability that will last throughout his or her lifetime. The payments are disbursed at intervals rather than in one lump sum. You may be able to reopen your case if your condition has worsened, but you will need documentation of clear and compelling evidence. A workers' compensation attorney will be invaluable for you in composing an effective petition for your case to be reopened or modified.
If your physical condition has worsened or you have become aware of fraud or illegalities after your workers' compensation case has been closed or settled, you need the advice of a skillful and experienced workers' comp attorney. We will review your case with you and evaluate your options. Contact Lunsford, Baskin, & Priebe, PLLC for assistance in navigating the workers' compensation laws. Contact us for a free case evaluation.