Whole Body Impairment Rating Chart in Mississippi Work Comp Cases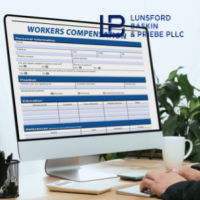 Impairment Ratings in Mississippi Workers' Compensation
After you have been injured on the job and started receiving workers' compensation, there will come a point where you will receive an impairment rating. This will not happen until you have completed any surgeries you may have needed, because it is supposed to gauge how impaired you will be as you move forward.
For example, it wouldn't make sense for you to be classed as permanently and completely disabled just because you can't move off the couch at this precise moment. After your hernia surgery or back surgery and subsequent recovery, everyone will have a much clearer picture of your actual level of impairment. You will have reached your level of maximum improvement.
Why is your impairment rating important?
The rating decides how much money you will receive within the confines of workers' compensation.
How will your whole body impairment rating chart be calculated?
Several different things factor into your impairment rating. First of all, the doctor who has been treating you will determine that you have reached the point where your condition will not improve anymore. For example, if you have lost a limb to amputation, it will not be growing back. If you are permanently blinded in one eye, there will be no improvement.
The state of Mississippi defines this as:
Maximum medical improvement is reached at such time as the patient reaches the maximum benefit from medical treatment or is as far restored as the permanent character of his injuries will permit and/or the current limits of medical science will permit. Maximum medical improvement may be found even though the employee will require further treatment or care.
When your doctor determines that you have reached maximum medical improvement (MMI), he or she has 14 days to submit a form saying so (MWCC Form B9,27) to the workers' compensation insurance payer.
It is possible that the Workers' Compensation Commission may require you to have an independent medical examination (IME), which would be carried out by an approved doctor other than the one who has been treating you. This IME would include the following:
Your previous history and medical care information

Any diagnostic studies you have had

An examination by the medical practitioner

An evaluation
You (or your attorney) will receive a copy of this report, as will the Mississippi Workers' Compensation Commission.
Your doctor will refer you to a physical therapist, who will then conduct a functional capacity evaluation (FCE). This will determine your ability to return to work. It used to only be a measure of physical limitations, but in recent years, cognitive ability has been included as well, depending on the demands of the job. The physical therapist will estimate an impairment rating, based on the examination and will send the results to your doctor, who will revise it if necessary and sign off on it.
The impairment rating is based on the American Medical Association's Guides to Permanent Impairment. This measurement framework has been used by 40 states, the U.S. Department of Labor, and several countries for the past 50 years to support insurance and legal proceedings.
The Mississippi Workers' Compensation Commission will offer its own impairment rating based on how your injury affects your ability to perform your job. This is called Loss of Industrial Use.
There are 4 categories of disability:
Temporary Total Disability

(TTD): These benefits are paid when you are completely unable to work, but your disability is not expected to be permanent.

Temporary Partial Disability

(TPD): These benefits are paid when you are able to return to work but with restrictions, so you are unable to perform the same job duties as before you were injured, at least for a time.

Permanent Partial Disability

(PPD): These are benefits that are paid after you have reached maximum medical improvement. You have a disability, and it is permanent, but you are not totally disabled. This category is broken down further:
Scheduled

: This involves loss of body parts, such as fingers, toes, arms, legs, etc… The value of this permanent disability is based on your
Age

Education level

Training

Work experience

Transferable work skills

Post-injury work history and earnings
Here is where the impairment rating comes in. Permanent impairment rating is multiplied by the number of weeks allowed for total loss of the scheduled member beginning at the date of your maximum medical improvement.
Here is the example given in the Mississippi Workers' Compensation Claims Guide:
The loss of a leg is worth 175 weeks under the Act.

Assume a compensation rate of $400 and a 10% PPD rating to the leg.

Benefits would be calculated as follows: 175 weeks x 10% = 17.5 weeks x compensation rate of $400 to be paid out biweekly.

Recall, however, that the real issue is not just the impairment rating, and if this rating represents a 25% industrial loss of use of the scheduled member, the number of weeks payable would be 175 weeks x 25% or 43.75 weeks at the claimant's compensation rate.
Unscheduled

: This is also called Whole Body because it involves back, head, or heart type disabilities. The formula to use to calculate PPD benefits is
Average weekly wage multiplied by the percentage of loss of wage-earning capacity multiplied by 66 and ⅔% for 450 weeks. The following factors are taken into account, so the amount is not solely based on your impairment rating:
Age

Education level

Training

Work experience

Transferable work skills

Post-injury efforts to find a job

Actual work history and earnings
Here is the example given in the Mississippi Workers' Compensation Claims Guide:
A person has a back injury and a 15% anatomical impairment rating

Assume his pre-injury average weekly wage is $500

If he has a 15% loss of wage-earning capacity consistent with the rating, the amount payable is calculated as follows: $500 times 15% ($75.00) times 2/3rds ($50.00) for 450 weeks.
Permanent Total Disability

(PTD): PTD is payable when you are unable, because of your injury, to return to any reasonable employment for which you are trained by education, training or experience.
As you can see, your whole body impairment rating chart is a huge factor in the number of benefits you will receive from workers' compensation. Although there are strict formulas, many of the results are at least partially subjective. It is an extremely complicated process that would be hard to understand at the best of times but is especially challenging when you are incapacitated or in pain. This is why retaining an experienced workers' compensation attorney could benefit you financially.
Knowing what the law requires is one thing; standing up to the insurance carrier when they deny your claim or cut off your benefits prematurely is another. Our professional, dedicated team has years of experience practicing exclusively in the area of workers' compensation law.
We'll take on the task of making sure you get your impairment benefits promptly and fully paid, including appealing claim denials if necessary. For help with a Mississippi workers' compensation claim, call the Jackson workers' compensation lawyers at Lunsford, Baskin & Priebe PLLC in Jackson for a free consultation at 601-488-3975.