Police Reports and Car Accidents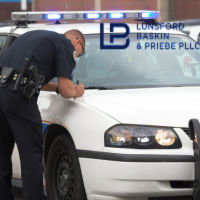 In Mississippi, according to statute §63-3-411 to 63-3-417, you are required to notify the police after you have been in an accident if certain conditions are met:
If anyone was injured
If anyone died
If there is total property damage of $500 or more
However, it would be wise for you to err on the side of caution and notify the police even for minor accidents.
First of all, you have no idea if you (or the other driver) will have injuries. Although they may not be immediately apparent, many injuries, especially to the neck or back don't become evident until the next day, or even for weeks. For example, whiplash is a common injury that isn't fully felt until the next day or two after an accident. Internal injuries aren't visible, so you should never just discount soreness and bruising and assume that you are otherwise unharmed.
Second, damages to cars always look less expensive to fix than they end up being. You may think that the small dent on your back bumper will cost less than $500 to fix, but you don't know that.
Third, you have no idea what the other driver will say about the accident after going home and discussing it or talking to his insurance company. It will help you in the future to have an official account to use if you end up being involved in future negotiations with an insurance company.
What does a police report include?
Although a police officer arriving at the scene of an accident will not have seen the actual event take place, he or she will include a lot of important information in the report. The report will include:
The exact location of the accident
The time and date of the accident
A statement from each of the drivers
Statements from any possible eyewitnesses
Names and contact information for all concerned
A description of any injuries suffered
A description of the damage to each of the vehicles as well as any property damage to signs, guard rails, or buildings (as well as possible photographs)
A diagram of the accident scene showing where each vehicle ended up as well as its path
Any debris patterns on the road or tire marks on the road
The officer's narrative for what happened, based on statements made at the scene. This would include who the officer believes to have been at fault
If the officer issued a ticket to either (or both) of the drivers
In some cases, you may be given a copy of the crash report at the scene, but in most cases, you will need to get this later. The officer involved will give you a card with a website on it, but you can request your report from the Mississippi Department of Public Safety. If you request online, it will cost you a total of $20.00 ($15.00 plus $5.00 handling charge). If you request by regular mail, it will cost $15.00, and the address is :
Driver Records Division/Accident
P.O. Box 958
Jackson, MS 39205
Why is it important to have a police report?
If you make a claim, you must be prepared to have to prove your case to the insurance company. They are not in the habit of gleefully distributing money, so whenever they can deny or downplay damages, they will. This is why you may wish to engage an experienced car accident attorney to help argue your case and handle negotiations.
Insurance adjusters will want to see your police report and will pay close attention to the narrative of the officer as well as all of the recorded details. Your attorney may be able to use the report to prove the other driver's fault to your adjuster. Mississippi is a traditional fault based state, so this is important when it comes to compensation for your medical bills, work missed, and vehicle damages.
If your attorney needs to prove anything, the police report could give him or her vital information. For example, if you were not able to get contact information for eyewitnesses yourself because you were injured, the police report should provide that for your attorney. In the event that your attorney needs to hire experts, any diagrams or photographs taken at the scene could help an accident reconstructionist prove the other driver's fault.
Typically, police reports are not admissible in court because they depend on hearsay. What that means is that the police officer did not actually witness the accident as it occurred, so his narrative will be based on what you and the other driver said at the time. Obviously, the facts in a police report are admissible: it isn't just a matter of opinion if the other car was cited, or was driving the wrong way on the highway, for instance!
What if the police report is wrong?
Now that you know how important the police report can be for you as your attorney negotiates a fair settlement, you may be wondering what to do if any of the information on the police report is incorrect.
Act quickly. If the information is easily fixable, such as having the license plate number off by a digit, incorrect insurance information, incorrect make of vehicle, incorrect location of the damage on your car, or incorrect weather conditions, you can contact the police officer and ask him to correct the report.
If anything else is wrong — for instance if you dispute the officer's opinion about who is at fault — you would do best to leave everything in the hands of your competent car accident attorney.
At Lunsford Baskin & Priebe PLLC, we know that negotiating with insurance companies is one of the most stressful aspects of a claim. We will handle all negotiations. If discussions break down or there's an impasse on liability, we will prepare to file a lawsuit on your behalf. If it becomes necessary to take your case to trial, we have the resources and experience. We aren't afraid to back down from an aggressive court battle.
To learn more about how we can help you after being injured in a car accident, contact Lunsford, Baskin & Priebe, PLLC today to schedule an initial consultation. Please call 601-488-3975, or contact us online.