Steps You Need to Take After a Trucking Accident in Mississippi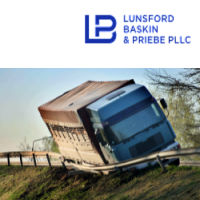 Truck accidents can be highly detrimental to your personal property as well as your physical and emotional health. In the event that you experience a Mississippi truck accident, you need to take critical steps and precautions to ensure your well-being and legal rights.
Every trucking accident is different and some lead to serious or even fatal injuries, so you may need to take certain steps out of order to ensure your health or the health of another person.
1. Remain at the Scene, But Don't Talk About the Accident
If you were involved in a trucking accident or if you were a witness to the accident, you should stay at the scene unless you're injured. People involved in accidents are required to exchange insurance, driver's license information, and contact information. Although you need to interact with the other drivers involved, you should avoid discussing the accident. You could say something that hurts your case, or you may apologize or take responsibility even if it wasn't your fault.
2. Call 911
You need to call 911 in the event that the accident injured someone or is blocking traffic. If you're uninjured, you likely need to speak with a police officer about the accident. Try to take note of the officer's name and badge number. Answer their questions truthfully but never admit that an accident is your fault.
3. Receive Medical Attention
Your health should be your number one priority after a wreck, and you should still seek medical treatment for minor injuries. Some injuries may not become evident until days or even weeks after the accident. Even if you don't have significant pain or discomfort, you should visit a doctor and inform them that you were involved in a traffic accident. They'll be able to proactively check for common injuries that people sustain after vehicular wrecks.
4. Don't Discuss the Wreck With Anyone Else Involved or Their Insurance Company
Anything you say to another driver that was involved in the wreck or their insurance company can be used against you. Insurance adjusters may attempt to contact you and ask you questions regarding the accident. You should not discuss the accident unless you already have a lawyer and they're with you.
5. Never Admit Fault
Authorities and insurance companies will investigate the accident. You should never admit fault because even if you were partially to blame, there could be another contributing factor to the wreck that you don't know about. When law enforcement and others ask you questions about the wreck, do not apologize (which implies guilt) and do not admit fault.
6. Gather Information and Evidence
If possible, try to gather evidence and document the scene of the accident while you're there. You can gather information from eyewitnesses, collect the first responders' badge numbers, and write down the license plates of those involved in the wreck. Additionally, you can take pictures on your smartphone. All of the information you gather can support your claim. If you're unable to collect evidence when the wreck occurred, you can return to the scene later and gather information.
7. Don't Discuss the Accident on Social Media
It may be tempting to discuss the accident on social media platforms like Facebook, Instagram, and Twitter, but it can severely hurt your case. Even if you see a news report or article online about the wreck you were involved in, do not reshare the posts and don't comment on them. Anything you post online can be used against you in court. For example, if you say that you're feeling well after a wreck, an insurance company could use that against you as evidence that your injuries were not severe.
8. Don't Sign Anything Without a Lawyer
The trucking company involved in the wreck or the insurance company of someone involved may attempt to have you sign paperwork. You should have a legal professional look over documents before you sign them. Otherwise, you may unintentionally admit fault or limit the amount you can recover. A company may offer you a settlement check if you sign their documents, but your lawyer needs to look it over, especially because you may be entitled to a much larger settlement.
9. Call a Mississippi Truck Accident Lawyer
If you're involved in a trucking accident, you need expert truck accident lawyers at your side to help you with your case. A skilled Mississippi truck accident attorney can help you recover compensation for vehicle damages, medical bills, lost wages, pain and suffering, emotional trauma, loss of consortium, and more.
The truck accident and personal injury attorneys at Lunsford, Baskin, and Priebe, PLLC, have helped numerous victims of vehicular accidents receive the money they deserved. For legal assistance in Mississippi, contact our Jackson office at 601-488-3975 or click here to schedule a free case evaluation.