Construction Sites and Hand Injuries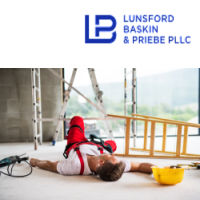 Construction sites are inherently dangerous. On any given day, construction workers are exposed to various tools, machinery, equipment, and other situations that put them at risk of injury. Though construction sites often have strict safety standards and gear required to protect workers from injury, accidents still happen, especially when safety protocols are not enforced and gear is not provided.
According to Occupational Health & Safety (OH&S), construction is one of the most dangerous industries for workers. Hand injuries are particularly common, with over one million workers requiring emergency care for serious hand injuries every year.
Construction workers heavily rely on their hands to accomplish their duties. If they sustain a severe hand injury that leaves them partially or permanently impaired, it can affect their ability to work and earn a living.
If you sustain a hand injury while working on a construction site, you should consult with an experienced Mississippi workers' compensation attorney. Even mild hand injuries can require time off of work while recovering, which can put you in distress over how to pay your bills. An attorney can work with you to ensure a workers' compensation claim is filed appropriately so you can receive the benefits you need to cover medical expenses and loss of wages.
How Hand Injuries Occur on Construction Sites in Mississippi
Construction work requires the use of dangerous tools and equipment that can easily injure the hands if you aren't careful. However, even the most experienced and cautious workers can sustain hand injuries. Construction sites can be chaotic with a lot going on at once, which can lead to distraction. In some cases, injuries may occur because safety standards are not being adhered to or due to a lack of safety gear.
Some of the most common causes of hand injuries on construction sites include:
Lack of safety gear, such as gloves
Faulty equipment or lack of safety guards
Distraction
Falling objects
Unsafe work conditions
Workers' compensation works on a no-fault system, meaning you are entitled to benefits with the need to prove fault. If you have questions or concerns about your workers' compensation claim or are worried you are not receiving the full amount of benefits you deserve, get in touch with a Mississippi workers' compensation attorney.
It is not uncommon for employers or their insurance companies to deny claims or reduce benefits if they do not think the injury is justified. But again, you have a right to claim benefits without having to prove who was at fault for the injury so long as it was sustained while working on the job. An experienced attorney can advocate for your rights and fight against the insurance company to ensure you are adequately compensated.
Common Hand Injuries Construction Workers Can Sustain
Hand injuries can range from mild to severe, depending on how they happened. Even the most minor hand injuries can get worse and become infected if not adequately dealt with by a medical professional. Your workers' compensation can help you cover the cost of medical expenses, so it's essential to seek immediate medical care, no matter how minor the injury.
Common construction workplace hand injuries include:
Puncture wounds
Lacerations
Crushed hands and fingers
Fractured bones in the hands or fingers
Amputated fingers
Chemical, thermal, or electric burns
Strains
Frostbite (if working outside in cold weather)
Are Hand Injuries Preventable on Construction Sites?
Hand injuries are preventable, and it's crucial for workers and their employers to ensure that safety protocols are followed to keep them from happening. One of the simplest things that can prevent a hand injury is the use of gloves. Lack of proper safety gear, such as gloves, is one of the number one reasons workers sustain hand injuries in the construction industry.
Old, faulty equipment, tools, or machinery that lack safety guards are also common causes of injuries. Employers have a responsibility to maintain equipment and ensure a safe and healthy environment. If you notice something that is not safe, you should report it immediately so the issue can be addressed before injury occurs.
Connect with an Experienced Mississippi Workers' Compensation Attorney
Hand injuries are not something to ignore, especially for construction workers who rely on their hands to accomplish tasks. Depending on the type of hand injury, treatment can be expensive. Even minor injuries can lead to complications that require expensive care if they are not addressed right away.
It's important for construction workers to report their injuries and seek treatment as soon as possible. If you have concerns about cost, your workers' compensation benefits can help cover medical expenses and loss of wages if you have to take any time off of work while recovering.
Our team of attorneys can help you file your claim to ensure that you receive the full amount of benefits you deserve. We can even help you file an appeal if your claim gets denied.
For a free consultation with an experienced workers' compensation lawyer in Mississippi, contact Lunsford, Baskin, and Priebe, PLLC. After-hours visits are available.