Oil and Gas: The Dangers for Workers in One of Louisiana's Top Industries and What You Can Do if You are Injured in the Job in Oil and Gas Work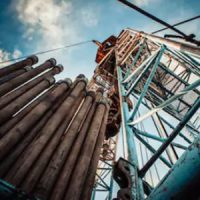 There is no doubt that oil and gas is important to the Louisiana economy. In fact, to say it is "important" may even be an understatement. According to the Louisiana Department of Natural Resources ("DNR"), in fact, the petroleum industry accounts for 25% of the total Louisiana state revenue. Furthermore, according to the DNR, the oil and gas industry employs over 100,000 people in Louisiana, around 6% of the state's total workforce. The oil and gas workforce in Louisiana earns an estimated almost 12% of total wages paid in Louisiana, which equates to approximately $4.34 billion dollars.
With the oil and gas industry being a large employer of Louisiana residents, it is certainly an important fixture of life in Louisiana, not only for the state economy, but for Louisiana workers and their families. However, the oil and gas industry also presents an array of hazards to worker health and safety, and terrible, even fatal workplace accidents do happen in the oil and gas industry. But what exactly are the risks to workers in oil and gas work, and what can injured oil and gas workers do in Louisiana if they are disabled from working, due to a workplace accident?
Risks and Hazards to Workers in the Louisiana Oil and Gas Industry
It is no coincidence that the Occupational Health and Safety Administration ("OSHA") runs a webpage dedicated solely to "Safety Hazards Associated with Oil and Gas Activities." Oil and gas work in Louisiana is undoubtedly risky for workers. OSHA associates several extremely dangerous workplace accidents with the oil and gas industry. Those accidents include vehicle accidents, "caught-by", "caught-between", and "struck-by" accidents, fire and explosions, falls, confined spaces, ergonomic hazards, high pressure lines and equipment electrical and other hazardous energy accidents, and machine hazards. With the laundry-list of extremely dangerous potential workplace accidents known to OSHA in the oil and gas industry, the agency has even developed its own e-tool to identify on-the-job hazards and troubleshoot them. General worker safety guidance by OSHA to Louisiana oil and gas workers includes implementing "safe practices" for activities such as working in confined spaces and in excavations, doing electrical work, handling chemicals, and doing "hot work" such as welding and flame cutting.
Help for Injured Workers in Louisiana
If you were injured on the job in Louisiana, it is important to speak with an experienced Louisiana workers' compensation lawyer as soon as possible about your rights and entitlement to important Louisiana workers' compensation benefits. The experienced Louisiana workers' compensation lawyers at Lunsford Baskin & Priebe offer a free and confidential consultation to learn about your workplace injury and to see if they can help fight for you to get workers' compensation benefits due. Contact Lunsford Baskin & Priebe today and speak to an experienced Louisiana workers' compensation lawyer about your case for free.