Who to Pick when it Comes to the Neutral in My Case? 3 Tips for Choosing a Mediator in Your Mississippi Personal Injury Case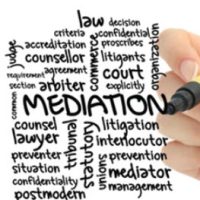 What most Mississippi residents may not know is that not all personal injury cases – such as car accident cases, medical malpractice, or other cases alleging that the negligent or intentional acts of one party injured another party – go to trial. However, in Mississippi, and in other states, the truth is that most cases actually end up settling before trial, and certainly before a judgment is rendered in the case. But how are all of these cases resolved without the help of a judge or jury? The answer is alternative dispute resolution, and, typically, mediation. To help injured Mississippi residents better understand the mediation process, and how to pick a mediator, we put together 3 tips for choosing the right neutral for you.
Mediation – What is it and Who Does It?
Simply put, mediation is an in-person (or online) negotiation that typically lasts one business day (but can be multiple days), and is conducted by a neutral third-party who has no interest in the case called a "mediator" or "neutral." A mediator is not a judge, but rather an experienced lawyer or retired judge who helps the parties negotiate a settlement back-and-forth. In mediation, the parties typically do not communicate with each other, but leave it to the mediator to convey offers and messages between the parties, who are usually in separate rooms. Mediation is not binding, but the parties may reach an agreement at the end of the mediation, and at that point can memorialize the terms of the settlement in a binding contract called a "settlement agreement."
Three Tips for Choosing the Right Mediator for You and Your Case
The first tip for choosing the right mediator for your case is to pick a mediator who is an expert in the type of case that you wish to mediate. For example, for an employment class action case, a mediator who has extensive experience in class actions and employment law would be a good pick. For a personal injury case, a mediator who has litigated personal injury cases would be a good start when searching for a neutral. Secondly, it is worth checking out the mediator's fee schedule. Mediator fees are not regulated by any governing body, and mediators are typically private individuals who set their own fees, based on a number of factors, such as case type, experience, and other criteria. Finally, the best resource for picking the right neutral for your case is an experienced Mississippi personal injury lawyer. An experienced Mississippi personal injury lawyer will likely have worked with a variety of different mediators and can suggest the best match for your particular case.
If you were injured in an accident in Mississippi that was not your fault, and you are seeking justice, contact the experienced Mississippi personal injury lawyers at Lunsford Baskin & Priebe. The experienced Mississippi personal injury lawyers at Lunsford Baskin & Priebe offer a free and confidential consultation to learn about your case, and to see if they can help fight for you. Contact Lunsford Baskin & Priebe and speak to an experienced Mississippi personal injury lawyer about your case today.