12-Year-Old Mississippi's Boy Tragically Died After being Hit Crossing the Street, Investigation Pending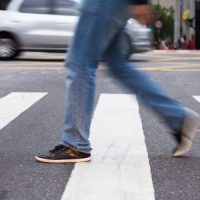 A 12-year-old boy was tragically killed in D'Iberville, Mississippi on Sunday, September 17. According to local reports, the young boy and Biloxi resident, Tristan Smith, was killed while he was crossing the street that Sunday afternoon before 2:30PM. It is reported that Smith was crossing the street at Lamey Bridge Road, north of Sangani Boulevard in D'Iberville when he was struck by a Jeep that entered the road. Smith is said to have died at the hospital, succumbing to his injuries, just shortly after he arrived for life-saving treatment. The D'Iberville Police Department and the Biloxi Police Department are still investigating the case. On a related note, questions are now being raised about exactly how Smith was transported to the hospital, and whether AMR ambulance services had an adequate response time when it came to responding to Tristan Smith's fatal accident. In fact, it was an off-duty nurse and passerby, Frank Duke, who ultimately helped load Smith into a police patrol car to be rushed to the hospital for treatment.
A Long Road Ahead for the Families of Fatal Car Accident Victims
There is no doubt that Tristan's Smith's family, and the greater Biloxi and D'Iberville communities are suffering from the tragic loss of the 12-year-old boy. However, once the dust settles, both Tristan Smith's family, and his community, may wonder what can be done under Mississippi laws. Although Tristan Smith's accident is still under investigation, and there have been absolutely no indications yet that the accident was negligent or intentional, the case raises the question: what legal rights do the families of those who have been tragically killed in car accidents have? The answer can be found in Mississippi's wrongful death laws.
Mississippi Wrongful Death Laws – An Option for Grieving Families
Although it is true that nothing can make up for the loss of a loved one, fortunately Mississippi civil laws do provide an avenue for justice for the families of those who have lost loved ones in accidents caused by the negligence or intentional acts of other individuals or parties. Under Mississippi wrongful death laws, certain close family members of victims of fatal car accidents and other accidents caused by others may be entitled to compensation for the loss of their loved one. In order to determine whether you may be entitled to compensation as a result of a tragic accident that claimed the life of your family member, it is best to speak with an experienced Mississippi personal injury lawyer about your rights and options as soon as possible.
A Law Firm that Helps Mississippi Families Get Justice Due
If your loved one was killed in an accident that was not their fault, and you are interested in finding out your rights under Mississippi laws, contact the experienced Mississippi personal injury lawyers at Lunsford Baskin & Priebe. The experienced Mississippi personal injury lawyers at Lunsford Baskin & Priebe offer a free and confidential consultation to learn about your case and to see if they can help fight for you. Contact Lunsford Baskin & Priebe today and speak to an experienced Mississippi personal injury lawyer about your case for free.
Source:
wlox.com/2023/09/18/12-year-old-dead-after-being-hit-by-vehicle/