New Orleans Worker Shot And Killed At Job, Tourist Injured – Workplace Violence And Workers' Compensation Claims In Louisiana Explained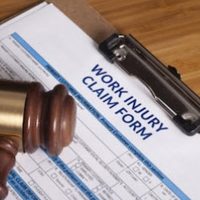 A tragic act of violence claimed the young life of a restaurant worker in New Orleans just last week on April 28. According to local news reports, 23-year-old Hilbert Walker III was killed while on shift at New Orleans staple Italian restaurant Mandina's Restaurant at approximately 8:20 p.m. that Friday. Walker was a waiter at the popular eatery that was busier than usual that evening due to the New Orleans Heritage and Jazz Festival. Reports indicate that Hilbert was, in fact, the intended target for the shooting, which occurred just in front of the restaurant. A tourist, who was visiting from Chicago, was also injured during the attack. Mandina's Restaurant is said to have hired additional security for the busy event, that shot back at the suspect shooter. The suspect shooter, however, was not injured.
Workplace Violence in Louisiana and Louisiana Workers' Compensation Claims
With the uptick in mass shootings plaguing the United States this year, many workers may wonder what their rights are if they are caught in the crossfire of a shooting at work. As many Louisianans are aware, Louisiana workers' compensation laws entitle most Louisiana workers to workers' compensation benefits if they are injured at work (and certain dependent family members of a worker if the worker is killed at work), such as wage replacement benefits, medical expense reimbursement, and other important benefits to get workers back on their feet and to help them survive while they cannot work their jobs. These benefits are in addition to any legal rights a victim of workplace violence may have under other laws, such as criminal laws. Generally speaking, a worker who is subject to workplace violence may have a claim for Louisiana workers' compensation benefits if they workplace violence occurred during the course of the worker's work, and not as a result of a personal problem. However, it is important to note that every workers' compensation case is unique, and the best resource for discussing whether you or your loved one might be entitled to Louisiana workers' compensation benefits after an incident of workplace violence has occurred is to speak to an experienced Louisiana workers' compensation lawyer.
Help for Injured Louisiana Workers
If you were injured at work in Louisiana, and you are now unable to work your regular job, it is important to discuss your rights and options with a skilled and experienced Louisiana workers' compensation lawyer. The experienced Louisiana workers' compensation lawyers at the law firm Lunsford Baskin & Priebe are here to listen to your unique case and to see if they can help fight to get you workers' compensation benefits due. Contact the lawyers at Lunsford Baskin & Priebe today for a free and confidential consultation to see if you qualify for Louisiana workers' compensation benefits and get advice as to your next steps. Contact the law office of Lunsford Baskin & Priebe today and speak to a lawyer about your Louisiana workers' compensation case for free.
Source:
wdsu.com/article/nopd-investigating-a-deadly-shooting-near-mandinas-in-mid-city-friday-night/43744610