Mississippi's Bare Bones Farms Fined by OSHA Following April 2023 Death of Teen Worker from South Africa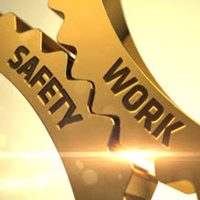 The April, 2023, death of a 19-year-old worker from South Africa haunts Mississippi's Bare Bone Farms as they were slapped with a $90,182 fine by the Occupational Safety and Health Administration (OSHA). The EHS Daily Advisor, an online magazine reporting on environmental, health and safety news, reports that on April 19, 2023, the fines levied against Bare Bones Farms were announced by OSHA after its investigation into the tragic worker death. According to EHS Daily Advisor, the original accident occurred when the 19-year-old worker, two other coworkers, and the team's supervisor climbed into a grain storage bin at Bare Bones Farms in order to unclog it when soybeans became trapped inside. When the 19-year-old worker and his team went into the grain bin, however, the soybeans inside of it immediately began shifting, and swiftly trapped and engulfed the workers. Rescue teams reported to the scene and were able to free most of the workers, but took approximately 5 hours to free the trapped teen worker. The teen worker was tragically dead when he was removed from the soybean grain bin after the rescue efforts.
Failure to Train, Provide Appropriate Safety Equipment
Through its investigation, OSHA discovered that Bare Bones Farms violated multiple federal laws that led to the tragic and fatal accident of the 19-year-old South African teen worker. First, investigators determined that Bare Bones Farms failed to ensure that their workers wore the appropriate safety harnesses connected to lifelines when inside grain bins, which ultimately exposed workers to the extreme danger of being engulfed in beans or other grains. Secondly, OSHA investigators found that Bare Bones Farms failed to train its workers on general safety precautions, specifically those involving grain bin-entry. Bare Bones Farms also failed to ensure that workers de-energized equipment and machinery before entering grain bins to ensure no mechanical systems created a dangerous workspace for workers. Finally, OSHA also cited Bare Bones Farms' operator with serious safety violations for not having a written respiratory protection program for workers, requiring them to wear a respirator. Bare Bones Farms also failed to require medical evaluation, fit tests, or any type of training to employees who were required to wear such equipment when dealing with loading and unloading soybeans into grain bins. Summarizing their findings after the tragic accident, OSHA's Jackson, Mississippi director stated, "Well-known safety standards that protect people from the grave dangers of working in grain bins have been in place for decades, and yet Bare Bones Farms jeopardized the lives of its employees by ignoring federal regulations…as a result, the life of a young man who traveled more than 8,500 miles to work in the U.S. ended tragically."
Justice for Injured Mississippi Workers
If you were injured on-the-job in Mississippi, you may have rights and options. Contact an experienced Mississippi workers' compensation lawyer today to discuss your case and to see if you are entitled to compensation. The experienced Mississippi workers' compensation lawyers at Lunsford Baskin & Priebe offer a free and confidential consultation to learn about your case and to see if they can help. Contact Lunsford Baskin & Priebe today and speak to a lawyer about your rights and options for free.
Source:
ehsdailyadvisor.blr.com/2023/04/mississippi-farm-cited-in-south-african-workers-death/