Your Guide to Workplace Spinal Cord Injuries and Workers' Compensation in Mississippi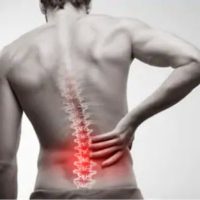 From the time we are young we are all told about how important it is to protect the neck and back. Indeed, it is virtually common knowledge that an injury of the spinal cord can be extremely debilitating, and can lead to severe disability. But what exactly are spinal cord injuries and how do they happen in the workplace? In order to help Mississippi workers better understand what spinal cord injuries are and how to prevent them, we have put together this short guide.
What are Spinal Cord Injuries?
The spinal cord is an extremely important part of the human body. The spinal cord is a long band of tissue that spans from the human brain to the lumbar spine, otherwise known as the lower back. The spinal cord's primary function in the human body is to send messages and signals through nerves that make the human body feel sensations and move. Accordingly, because the spinal cord controls the body's ability to feel things and to move, damage to the spinal cord can severely impact a person's ability to move or function.
How do Spinal Cord Injuries Occur in the Workplace?
Although there are a number of ways in which a worker can injure their spinal cord in the workplace, there are also a number of common ways in which spinal cord injuries occur. First, falls from heights can cause spinal cord injuries. Falls from heights are hazards present in many jobs, but most commonly can be found on construction sites or warehouses, as well as in food processing or any other job in which there are elevated surfaces for workers to travel and move. Similarly, the impact on the spinal cord from accidents involving vehicles can cause severe spinal injury. Vehicles are present in many jobs, but truck drivers, delivery drivers, construction equipment operators, and transportation workers all are at high risk for vehicle-related injury on the job. Thirdly, heavy lifting can cause spinal cord injuries. Improper lifting or overloading can cause pressure on the spine and lead to spinal cord injuries. Heavy lifting can be found in many jobs, including construction, processing, transportation work, warehouse work, and other jobs that require manual lifting. In addition, falling objects can crush the spine, causing spinal cord injuries on-the-job. Workers who work in warehouses, in factories or processing plants, in construction, and in transportation should be especially aware of falling objects in the workplace. Finally, unfortunately, violence in the workplace can also cause spinal cord injuries. Avoiding workplace conflicts and following safety protocols when it comes to dealing with aggressive and violent coworkers and customers is a good rule of thumb, as well as calling law enforcement if you feel unsafe at work.
Justice for Injured Workers in Louisiana
If you were injured on the job in Louisiana, it is important to speak with an experienced Louisiana workers' compensation lawyer as soon as possible to learn about your rights and options to important workers' compensation benefits. The experienced Louisiana workers' compensation lawyers at Lunsford Baskin & Priebe offer a free consultation to learn about your workplace injury and to see if they can help. Contact Lunsford Baskin & Priebe today and speak to a lawyer about your case for free.